Canadian Freebie: Tena Sample Kits For Men & Women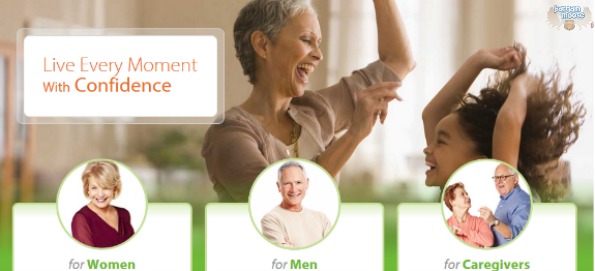 Tena Canada is once again giving away another great freebie for everyone to take advantage of!
After you click on the above link, you will be re-directed to a short survey. The questions are very easy to answer -- who are you getting this free sample for? What is their gender? After completing your answers and clicking on "Continue", you will be given a choice of sample kits.
For the ladies, you can choose from:
Tena Pads Kit: Active Regular Liner, Stylish Ultra Thin Pad With Wings, Anywhere Ultra Thin Long Pad, and Active Ultra Thin Regular Pad
Tena Ultimate Protection Kit: Serenity Heavy Long Pad, Serenity Ultimate Pad, and Serenity Overnight Pad
Tena Underwear Kit: Protective Underwear (you must choose your size - Small/Medium, Large, or Extra Large)
For all of the men out there, you only have one choice (that makes it easy!):
Tena Men Trial Kit: Protective Men Guards (available in sizes Small/Medium, Large, or Extra Large)
After making your selection, you must either log in, or create a new account.  If you've requested free samples from Tena Canada before, then you should already have an account created. If you're a brand spankin' new customer, then you will be asked to fill in your contact information and answer a few more simple questions. On the second page, there is a field that says "Address Name". Please enter "Home" or "Office" or whatever the name of the place where you are getting the sample sent to (I thought I'd add that little side note in, as it caught me a little off guard!!).
The estimated delivery time is one to two weeks, and there is a limit of one free sample kit per person per year. It does say in the fine print that this offer is only good in the USA, but I checked it out, and it's a typo on their part, so don't worry about it!
You can find this, along with many other fabulous freebies, on our Freebies Forum. Make sure to check back regularly, since it is updated on a daily basis!
(Expiry: While Supplies Last)