Canadian Freebie: Free Radical Roach on Steam @ Indie Gala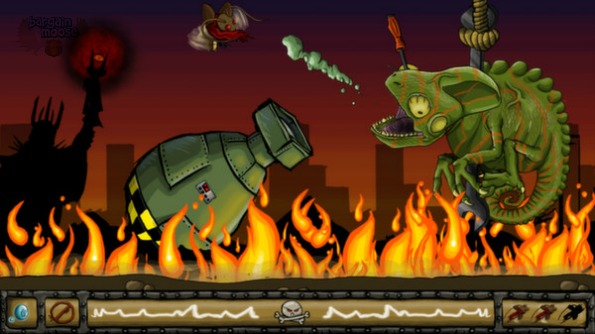 Do you love free games? Then request your free Steam Key for Radical Roach Deluxe Edition at Indie Gala. The game is valued at $7.79, but is on sale for $1.16 this week at Steam Powered. No matter what you want to consider the 'value' of this game, either way you will pay $0 for it.
The steps are simple. Enter your email address in the banner near the top of the page that shows the free Steam giveaway. You can uncheck the newsletter box if you do not want to be subscribed. Click "Redeem" and then fill out the captcha. You will then receive two emails. Click through one to access your Indie profile and find the Steam Key redemption area through there. It should look something like this:
Then you just click the Steam button and it will take you through the redemption process for your key. You can also gift the key to someone else. However, once you do that you will be unable to access it yourself.
According to Steam, Radical Roach is a:
fast paced shoot em' up, set minutes after nuclear hell falls from the sky engulfing all but a few tough little bugs.
The game was just released in May and features a very explicit warning that the game is HARD. This is a single-player game where you need to defeat a barrage of enemies on every level. There are no power-ups so things are going to get bad in a hurry. Some people complain about the lack of variation on the game, that each level is like the previous one (except harder), while others praise the funny artwork, fun characters, and interesting story line.
I think the art looks pretty cool and the price is right. So why not pick this little game up and add it to your collection? I have no idea when this deal will end, so you better take advantage of it sooner rather than miss out.
(Expiry: Unknown)