A&W Canada: Free Rootbeer With This Coupon (EXPIRED)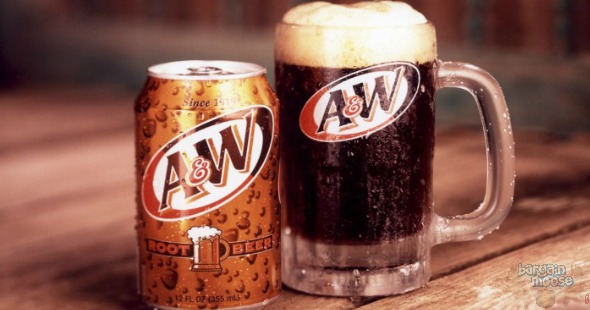 Well I hope you Moosers are enjoying this truly beautiful weather we have today. It is a hot day, that is for sure. If you find yourself needing a refreshment, then head on over to A&W Canada restaurants near you. A&W Canada has a new coupon to get a free A&W Root Beer. This coupon is only valid today and tomorrow, so snag the offer before it is too late.
A&W Canada is truly famous for their Root Beer. This sweet beverage is even sold in grocery stores so that you can enjoy your favourite drink in the comfort of your own home. There's just something special about enjoying this pop while sipping it from a chilled glass A&W mug. Bring this printable coupon into your closest A&W Canada location and get a free Root Beer, for there or to go. Bring a friend and it can be a refreshing way to catch up on all their details too. There is no size listed on this coupon, so I assume it can be used towards any size Root Beer. No purchase is necessary, so this is a true freebie.
Out of all pop flavours available, I would have to say that Root Beer is honestly my favourite. If Barq's Root Beer is not available, my next choice would be the A&W brand. I find A&W Root Beer to be a little sweeter than other brands, which most people seem to desire. A&W has been famous for their Root Beer for a long time so their root beer is worth a try - especially because it is free today and tomorrow with this print coupon.
While most A&W Canada coupons can be redeemed by showing the cashier your mobile device, this one cannot. You must print and present this coupon to the cashier at your local A&W restaurant in order to redeem your freebie. You also cannot combine this offer with any other coupon or deal that may be available. Limited to one coupon per customer per visit.
You can view all of the A&W Canada coupons in our Barainmoose forum.
(Expiry: 10th May 2015)