12 FREE Songs @ Google Play Store (Lorde, deadmau5, Miley, Coldplay, Daft Punk & More!)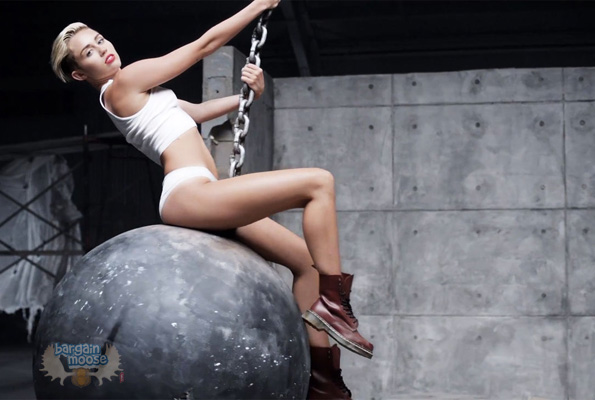 How many of you download your music, shows and movies? Okay, don't actually answer that but whether you do or don't, any opportunity at free songs should be one that you shouldn't miss! Right now, the Google Play Store is offering 12 songs for free by popular artists like Miley Cyrus, Lorde, deadmau5, Paramore and a couple of others.
Once you click over to the Google Play Store's page to get the free songs, you will see a selection of 12 images. Upon seeing these, I first thought that maybe full albums were available (if only!) but in fact, the cover photos displayed are either for the individual songs available for free or for the full album. If you see the name of the song in the picture, then you will only see that specific song once you click over but if you see the name of the full album, then you will also be able to buy the rest of the songs in that artist's given album for $1.29 per song.
Here is the full list of all the songs that you can get for free:
Get Lucky by Daft Punk feat. Pharrell
Let Your Hair Down by MAGIC!
Royals by Lorde
A Sky Full of Stars by Coldplay
American Kids by Kenny Chesney
Ghosts 'n' Stuff by deadmau5
Delirious (Boneless) by Steve Aoki
Ain't It Fun by Paramore
Timber by Pitbull feat. Ke$ha
Not A Bad Thing by Justin Timberlake
Problem by Ariana Grande
Wrecking Ball by Miley Cyrus
To get these free songs, you will need to first have a Google Play Store account and you will also need to add a payment method. The songs don't cost anything, so it's slightly perplexing as to why you would need to even add a payment method, especially since when it prompts you to do so, it will say: "$0.00" but in any case, at lease you will get them for free! The good news is that if you don't want to add a credit or debit card to your account, then you can link a PayPal account instead.
Moosers, what is your favourite song out of the ones available for free?
(Expiry: Unknown)