Winter Clearance Under $10 & Fleece, Tees & Accessories $5 & 20% Coupon & Free Shipping @ The Children's Place Canada! (Hot Combo!) (EXPIRED)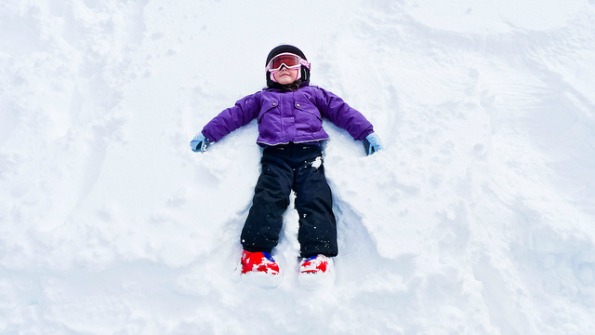 The Children's Place is having a monster sale discounting all of their winter items. Many items are available for under $9.99 including active pants, sweaters and more.  Additionally you can save an extra 20% with this coupon code and there is free shipping  with no minimum!
Shop the Monster Sale @ The Children's Place Now
Coupon Code: TWENTY3
Discount: Extra 20% off
Expiry: 6th January 2015
The Children's Place cuts big into their listed price to offer this type of discount. Right now is a great sale with several different options including select sweaters, active pants and corduroys for $10, polos and thermals for $8 plus fleece and tees for $5. Add free shipping and a 20% off everything promo code and you have a great discount.
The first item that jumps off the page is for boys, the 3-In-1 Jacket in XS (size 4) which was $89.95 and is now $24. This jacket comes in three different styles and is one of the staple coats at The Children's Place. It comes with an outer waterproof shell and inner zip-in fleece jacket. This allows you three different combinations as both coats can be worn separately or can be zipped together for extra warmth in winter. My daughter's winter coat this season is one of these jackets, that a friend kindly gifted to us as they outgrew it. The jacket has kept her warm, snug and dry. I expect with the fleece coat zipped out we will be able to wear this jacket long into spring.
Having a slim and tall little girl, I have found a love in the legging and jegging trend. They seem to fit well in both the waist and height. Check out all the great leggings and jeggings which were $19.95 and are now $6.39. Most of the selection available is only in sizes 6-9 months or 9-12 months but there are a lot of good solid colours and also some fun prints that would work nicely for spring. If you have a bigger kid, the Glitter Leggings in Iced Mint has a little wider size range of 9 months to 3T still available, they were $14.95 and are now $3.99.
Do not forget to scan the accessories. Right now there is an adorable Stripe Monster Knit Hat for Boys in size large/extra-large which was $14.95 and is now $3.99. An extra hat around for winter always seems to come in handy. Hats are an item I always try to buy a little bigger so we get a longer life out of them if they are not lost somewhere along the way.
The Children's Place offerings vary widely based on size and gender. I would quickly use the search functions to narrow down the selection for your kid. Also if you know someone having a baby soon, the newborn section seems to have a nice selection of items that would make adorable gifts.
Free shipping can only be tacked onto this deal through January 5th. From past experience, if you wait until later in the sale the stock tends to run out.
(Image Credit: camknows)
(Expiry: 5th January 2015)