Well.ca Canada: $12 off Pampers Economy Pack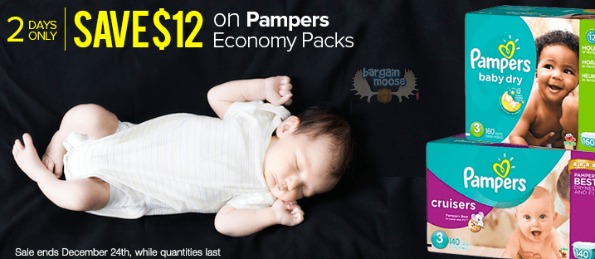 There are so many different Boxing day and Boxing week sales coming out for stores that will save you money on clothing, electronics, but what about those everyday items you may need.  For just two days only at Well.ca, you can save $12 on a pack of Pampers economy packs.
There are three different pack to choose from:
The packs range in size from size 1 diapers all the way up to size 6 diapers depending on which ones you want to purchase. My personal favourite is the cruisers diapers because with 2 boys in diapers, I don't have time for leaks and these are great for no leaks. They also are not as stiff as some diapers are so they are more comfortable for the kids.
Since you get free shipping for orders of $25 or more, any Pampers pack you buy with this deal will also get free shipping.
(Expiry: 24th December 2013)