Walmart Canada: Wolf Children [Blu-Ray + DVD] Only $19.97 & Free Shipping (EXPIRED)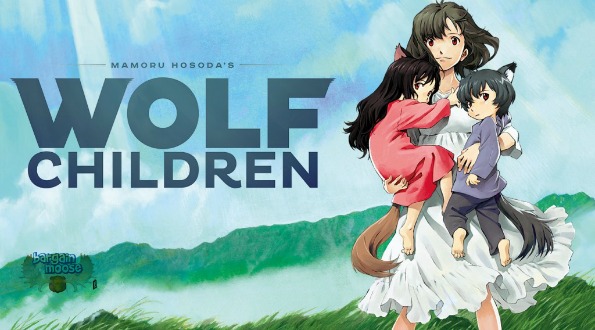 Walmart Canada has a special deal on a recently released Japanese anime title: Wolf Children. The Wolf Children [Blu-Ray + DVD] set is on sale for just $19.97 with free shipping.
Many people might wonder why I chose to write about this movie. Well, it is a very popular anime movie that has garnered a lot of attention and a lot of awards already. Among the awards, Wolf Children has won:
2012 Mainichi Film Award for Best Animation Film
2013 Japan Academy Prize for Animation of the Year
2013 Animation of the Year award at TAF
2013 Audience Award at New York International Children's Film Festival
That is just a start; the film has won several other awards as well. On Rotten Tomatoes, Wolf Children has an amazing 93% rating, which is akin to Studio Ghibli's masterpiece: My Neighbor Totoro.
The story line is simply beautiful. a young college girl falls in love with a man, who is part wolf. She accepts him as he is and they have two children together. The rest of the story is the heartwarming tale of a mother trying to raise two part-wolf cubs on her own. It is absolutely endearing and you will probably cry once or twice during the movie (or at least sniffle a few times). This is one of the most popular anime films out right now, and the price is the best I have seen in months. As one reviewer said:
A beautiful story for all ages. Delivery was really fast and since this was not readily available anywhere else, I was thrilled to be able to purchase from Walmart on-line.
I price compared the Wolf Children [Blu-Ray + DVD] set to other retailers. Future Shop and Best Buy both have the film for $26.99 and it is sold out on both sites. I did find Wolf Children at Amazon Canada for the same price as Walmart, but the free shipping minimum of $25 makes it not as good of a deal. Right now, Walmart Canada has limited stock so I suggest purchasing sooner rather than later.
I would be remiss to blog about a movie like this without including the trailer for it. Below, you can watch a synopsis of the story line and see the beautiful art that accompanies it.
You can also watch the full movie on Youtube, to see if it is a movie that you wish to add to your collection. Here is the link to the full film. I am going to watch it later today to see if I am going to buy the film.
(Expiry: Unknown)