Walmart Canada: Up to 50% Off Minnie Playsets Now $10 to $15 & Free Shipping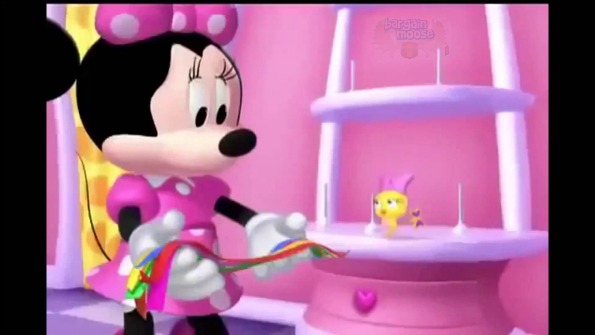 Walmart Canada's toy section is ripe with deals. Pick up some Minnie Mouse themed playsets for up to 50% off their original price with free shipping.
The first toy set is super cute and quantities are already limited. Purchase Minnie's Pet Bowtique Playset that was $19.97 and is now only $10. The set comes with Minnie, Pluto, and Figaro figures. Minnie and pets can play in the pet grooming partner complete with cash register table, food display shelf, a bathtub, and a groomer's table.
Minnie needs a way to get around so pick up Minnie's Limousine that was $19.97, and is now just $10. The pimped limousine has a pool in the back! The set comes with a Minnie figure, her limo, a suitcase, and what looks to be a towel.
While not quite 50% off, I do like Minnie Resort Paw Pack. This pack was $17.97 and is now $10. The pack comes with a Minnie beach figure, two water pets, and tons of beach accessories. One reviewer said:
My granddaughter loves Mini Mouse and she really loves the swim set and the bathing suits for Mini she plays with them at our house every time she comes.
Minnie's Bike Ride was $29.94 but is now $15. The bike is designed so Fargo can sit in the back while Minnie sits on the front. The cat is included, as well as a helmet for Minnie. One reviewer said:
Christmas gift and my niece loved it! One of her favourite new toys.
All the playsets come with a Minnie doll, which some reviewers found the only downside of all the playsets. One reviewer suggested that the pets and accessories should come separately as her daughter already has four Minnie dolls! If your child wants another character to play with, the purchase the Tea party with Daisy Bowtique that was $24.97 and is now $15. Sure, you still get a Minnie doll, but the set also comes with Daisy.
Lastly, Minnie's Fashion Ride comes with the cat, a motorcycle, and a change of clothing. There are 10 pieces in all to play with. This set was $24.97 and is now $15.
The best toys are those that work with other toys or toy sets. Since all of these Minnie themed toys are on sale, you can pick up a couple. I think the beach one and the grooming parlour would be my favourite ones, and then I would add on the Daisy set.
(Expiry: Unknown)