Walmart Canada: Read With Me Scout Or Violet Only $30 (Was $40)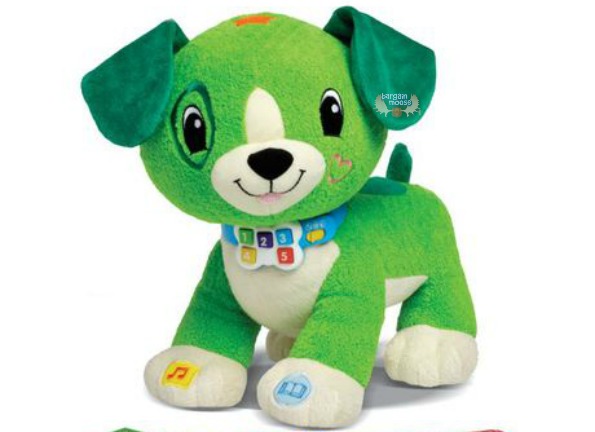 They say that for a child learning to read, reading to a pet is one of the best ways they can practice. The pet is never judgemental and the child doesn't feel the pressure they feel reading to other humans. They can read without abandonment. The second best thing to a pet is to read to a stuffy, like Scout or Violet, who also have interactive features that can help your child become a better reader. You'll get either one for only $29.97, was $39.97 at Walmart this week.
Not just a glorified stuffy, Read With Me Scout or Violet actually reads to your child and asks questions. There are five included board books, which your pet will read and then ask one of 70 comprehensive questions about. Questions are very integral to a child's learning to read, as I have learned over the years, now having worked with two of my children learning to read. I like that these guys almost do the work for you, because I find teaching a child to read can be easily frustrating for both parent and child, and having that objective stuffed animal to help is great! Obviously this can't replace you as a coach, but sometimes kids just like to do things on their own and considering it is only $30, I think this is a better purchase than most $30 toys. It would make a great gift idea!
Violet is purple and Scout is green. You can get either an English or a French version.
I price compared this toy to other stores and found it for $39.95 (and sold out) at Chapters, $39.99 at LeapFrog, and $38.92 at Amazon.
Shipping is also free. Check out our page for more companies that offer free shipping!
(Expiry: Unknown)