Walmart Canada: Monster High Scaris Werecat Doll Only $15 & Free Shipping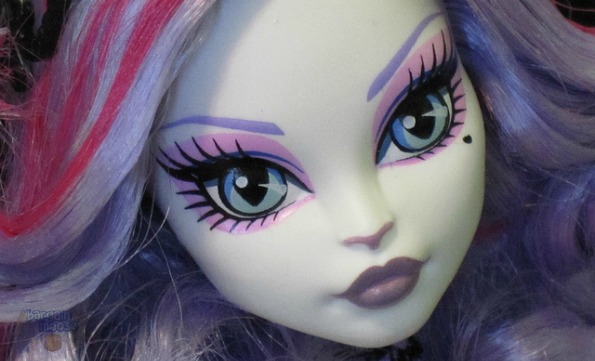 Whenever I see a Monster High Doll for under $20, I start to drool. I just ran into this Monster High Scaris Werecat Doll on sale for $15 at Walmart. As with all items at Walmart Canada, the doll qualifies for free shipping.
While the original price for this doll is not listed on Walmart, it is near impossible to find her reasonably priced anywhere else. I found the doll for $56 at aliexpress.com. On eBay.ca, the cheapest price I could find was $24.86 plus $21.83 shipping. Secondary sellers on Amazon Canada start at $40.82 plus shipping costs. None of the usual retailers has the doll in stock, and it is quickly becoming a very expensive piece to acquire.
For a more reasonable price comparison, I looked at Amazon.com. They sell the doll for $21.47 US though you cannot import it into Canada. Many of the commenters mention buying this doll through 'scalpers' - essentially people who buy up these dolls and sell them at exorbitant prices. As this doll was exclusive to the Scaris collection, she was highly sought after and many people paid mark up prices to purchase her. One commenter said:
Please do not pay scalper prices for these dolls unless they aren't sold anymore. I bought this doll for $19.97 at Walmart this morning. I am so excited, I will be giving this to my daughter for Valentine's day.
This may be your last chance to purchase this doll at a great price, so do not miss out! I might just have to pick her up as a companion to my Elissabat.
The Monster High Scaris Werecat doll is Catrine DeMew and she comes with a fashionable outfit, jewellery, what looks to be a purse, travel journal, stand, and hairbrush. Catrine DeMew is the daughter of a Werecat and she is a fun new addition to the Monster high universe. Many reviewers love her makeup, her hair, and her adorable ears. i think her outfit is just precious with how it matches her hair so well.
If you are in the mood for more great Monster high deals, check out the Monster High 13 Wishes Party Room and Doll on sale from $54.94 down to $30. In addition, the Colour Me Creepy Design Chamber is still available. Both make lovely gifts for yourself or your monster loving kids.
(Expiry: Unknown)