Walmart Canada: Indoor Electric Turkey Fryer Only $64 (Was $128)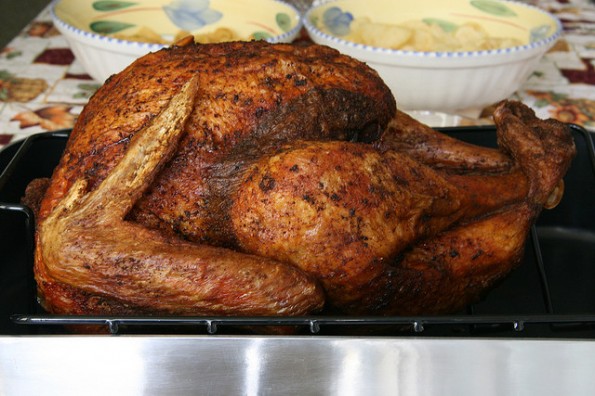 Have you ever read the stories about the people who really wanted deep fried turkey and either burnt themselves really badly or started a fire? Well, it happens and you shouldn't let it happen to you. Instead, get yourself an indoor electric turkey fryer and be safe. It is now deeply discounted at $64, with a regular price of $128.76 and you'll get free shipping too.
I've never had the desire to deep fry a turkey, but I really have heard they are totally delicious. One of my favourite things is crispy chicken skin, so I can just imagine how crispy the turkey skin would get in here. Apparently, the meat also gets really succulent and of course, this is going to cook your turkey way faster than it would in an oven.
I checked out this deep fried turkey recipe from Michael Smith (one of my most favourite Canadian chefs), and I'll tell you, it looks good. It cooks the turkey at about 3 minutes per pound, which is significantly faster than the oven method. I love how he instructs you in the recipe to make sure there are no flammable structures, children, pets or teenagers (because they aren't quite children anymore, but you don't want them burnt either) around the fryer when you are immersing the bird.
It looks like this machine is made by Butterball, so you know it is made for turkeys. It also says up to 4 minutes a pound with a maximum turkey weight of 14lbs. This means you could have Thanksgiving or Christmas dinner (or just a turkey feast) on the table in less than an hour. It includes a digital timer and thermostat temperature control so you know exactly when to pull the turkey out. It also uses 1/3 of the oil of regular turkey fryers, which is a bonus, since I'm sure you need quite a bit of oil to deep fry a turkey.
My husband loves deep frying everything and this would make a well-appreicated gift for him.
Photo credit: Jen Lund
(Expiry: Unknown)