Walmart Canada: Game of Risk Was $25 | Now $15 & Free Shipping (EXPIRED)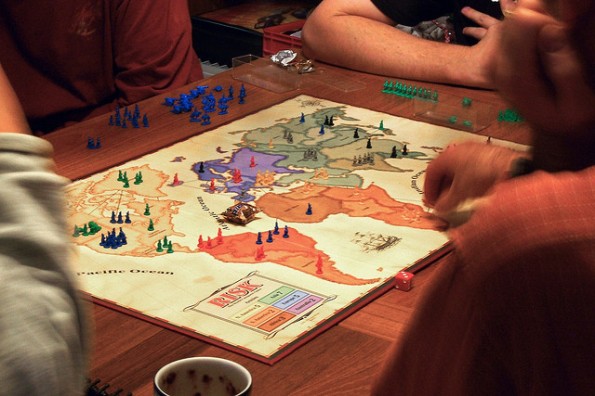 Get some Risk in your life right now for only $14.93 from Walmart and it will ship to you for free on top! Regularly $24.93, this game is a must-have.
I've been playing Risk since I was a wee girl and I still play it on a regular basis now. I mainly play because I'm very good at it and I win a lot and I like winning. Well, I also play because it is a fun game of world domination and who doesn't love taking over the entire world? I have fond memories of family members flipping the board up on its end when they lose and not speaking for weeks. I'm just kidding about that part, although emotions really can run high when playing Risk.
My two older sons love playing this game as well, and while they aren't the greatest at strategy yet (I want all the things!), rolling the dice and deciding which parent they don't like as much at the moment to attack is pretty simple for them. Usually its me because, like I said, I usually win. I just tell them they need to get another 30 or so years playing under their belt like I've had.
I actually owned the original game from 1975 at one point, but my dog was not happy with me one day and tore it to shreds. I do have a new copy, although I paid $25 for it and didn't get this deal right here. I guess I don't always win. Either way, this is a fun family game and for $15, you'll want this with your stash of board games.
This is the cheapest price out there, although Amazon sells it for $14.88, you won't get free shipping and to my house, that added another $7. Toys R Us sells it for the full price of $24.99.
If you don't want to take my word for it, read some of the reviews, like this one from Amazon: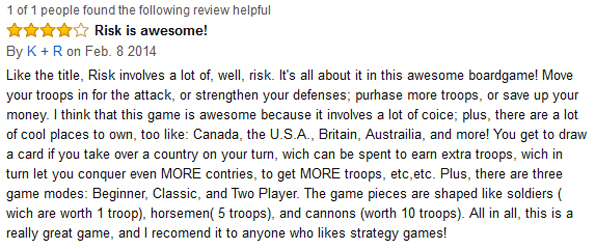 Photo credit: Stephen Coles
(Expiry: Unknown)