Walmart Canada: Frozen's Anna Only $20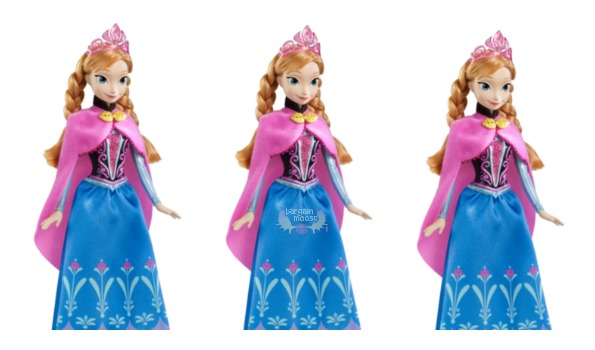 All of the kids I know love the movie Frozen, but I know for the moms with little girls, the girls absolutely adore Frozen and its star Anna. But, from what I've heard around the neighbourhood, finding Frozen dolls are impossible. So, I wanted to be the first to tell you to click on to the Walmart site now and grab the Anna doll for only $19.94 and it will ship for free too.
Considering the popularity of Frozen and the lack of available dolls, I'm going to take a guess that Anna will sell out fairly quick. I would not wait and come back later to decide if you want it. I wouldn't even go make a coffee before ordering. Even on Walmart's own site, there are no other dolls available. The same goes for Toys R Us, where the dolls are more expensive and all sold out.
If you still need convincing that your Frozen lover needs an Anna doll, read the twelve reviews on Walmart's site that all give it five stars. Basically they all say how much their young daughters love Anna and love this doll. One reviewer liked it because the clothes could not full come off. I think that is a perk, just for the loss of clothes factor, as once they're off, you'll never find them again!
Let us know if you have found Frozen dolls anywhere else or how excited you are to have found this find! We appreciate the feedback.
(Expiry: Unknown)