Walmart Canada: Cosco Umbrella Stroller Only $10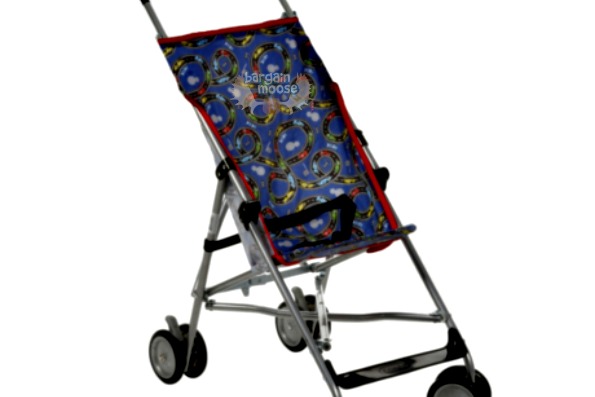 Can you beat a stroller for $10? Well, you can, but it might break. Okay, that was totally cheesy, but seriously, Walmart has the Cosco umbrella stroller for only $10, regularly $19.97, and it will also ship for free.
When I first saw this deal I went past it. But, then I came back. A lightweight and convenient stroller and it will only cost me $10? And it will ship for free? I think this is an amazing deal. As a mother of three, I know about strollers. I had a very expensive stroller from the beginning, which lasted mostly through all three kids, and then I sold it. However, it wasn't the most convenient stroller, as it could be heavy, was large and I didn't want it to get wrecked by taking it certain places. I ended up buying a cheap stroller for those times when I didn't want to lug around the big stroller. It was great to keep in my van, as it took up virtually no room.
This Cosco stroller has swiveling front wheels and a three point harness, so it can do what the expensive strollers can do, it just doesn't have all the other bells and whistles. If you are planning on traveling anytime soon, this is the perfect stroller for taking on the trip, as you won't care when Air Canada throws it onto the tarmac. It will fit nicely in the overhead bins too. It is so light, you won't mind carrying it, if you have to.
I don't think this deal will last long and will sell out within the next few hours or by the end of the day, so don't wait.
(Expiry: Unknown)