Walmart Canada: Clearance Prices on Tents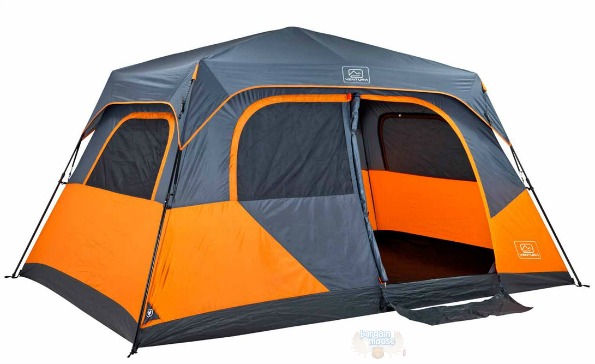 Walmart Canada has three tents on clearance which makes them a good price for you to pick up now and use next camping season.
There are three tents to choose from:
Ventura 13ft x 9ft Instant Cabin Tent  (10192514) Was $148 | Now $118 (pictured above)

Coleman® 6' x 5' 2-Person Glow-in-the-Dark Tent  (10191331) Was $34 | Now $30

Coleman® 9'x9' 5-Person Grand Valley Tent  (10071632) Was $85 | Now $64
These tents are three different sizes so you can buy according to your needs. Just ask yourself, how many people am I going to be fitting into this tent? The 9x9 is for a maximum of five people, the 6x5 is for a maximum of two people, and the 13x9 is for a maximum of eight people. I always find those numbers rather ambitious... sure they CAN fit that many people in them but really do you want to be sardines stuffed in a plastic can? I think not.
Enjoy free shipping on all the tents at Walmart Canada.
(Expiry: Unknown)