Walmart Canada: Bissell 3-in-1 Stick Vac Now Only $17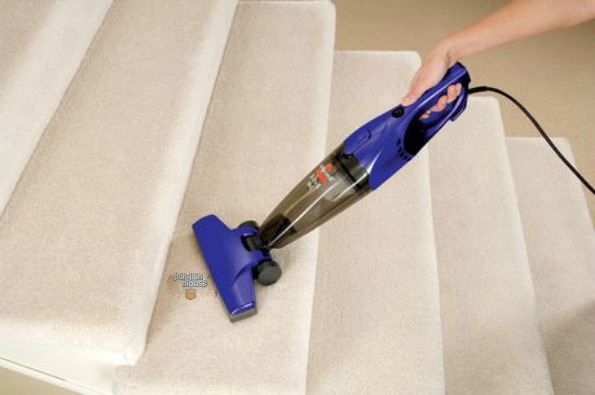 With college and university comes leaving the nest. If you or your child is heading off to their new place or a dorm room, there are going to be some essentials they need. Besides the toaster oven or hot plate, they might want to vacuum their little space. Of course, you could send them away with your 100-pound Kirby vacuum from 1969, or you could buy them this Bissell 3-in-1 stick vac for only $17 (regular price $24.96). You'll get it shipped for free too.
This lightweight powerhouse does three jobs. It can be used as a stick vac for floors, as a stair vac and as a hand vac. I'm actually thinking of getting one for my kitchen for those jobs I just don't want to pull out my $500 Dyson for. You know, when you child walks around the house with their toast, or when the bowl of cereal hits the kitchen floor. But, it looks like this vac is powerful enough to get up the dog hair on my hardwood as well, so it could be used as an everyday vacuum.
The Bissell stick vac has over 100 reviews, with the majority giving it a 5-star rating. It really only has eight poor reviews. This ShopWise person summed it up perfectly:
Great product. Powerful vacuum at an awesome price. Value Worthy 100%. I keep this handy in my kitchen all the time. It's light but powerful. Get the job done fast and easy. Not to mention great price!
The Bissell stick vac weighs less than four pounds, so you know what that means, don't you? Child labour! Yesterday my 8-year-old spilled a large quantity of lemonade all over my kitchen floor. Although I gave him the steam mop to clean it up, he did a poor job. I think giving him a chore like vacuuming the kitchen with this super light vacuum would work out well. I'm even wondering if my 3-year-old could take on the job. It looks like it is only available in siliver, so your fuchsia dreams will have to be put on hold.
(expiry: unknown)