Walmart Canada: Beggin' Strips Were $2.74 | Now $1 & Free Shipping (HOT... QUICK!) (EXPIRED)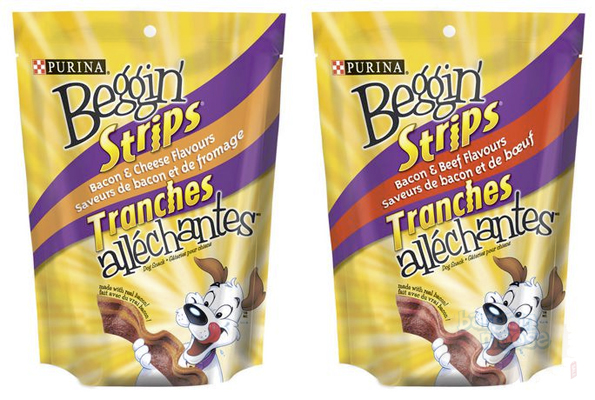 Got a dog? You might want to check out Walmart's hot deal today that is sure to sell out. Get Purina Beggin' Strips for only one dollar and they'll ship for free, with a regular price of $2.74.
I've got a dog and she likes treats. Unfortunately for her, she doesn't get too many as she seems to be gaining weight a little too much this winter (her and me both). I instead like to give her smoked bones I get from the butcher as a treat. But, if you like to give your dog treats, you can't go wrong with these treats.
If you don't have a dog, you could consider getting these to give as a donation to an animal shelter or rescue organization. Even the food bank would appreciate them. Sometimes I like to buy items like this when they are discounted this heavily so I can give them away to those in need.
I don't assume these will last long, so don't delay and get them now before they sell out.
(Expiry: Unknown)