Walmart Canada: Athletic Works On Clearance (As Low As $3)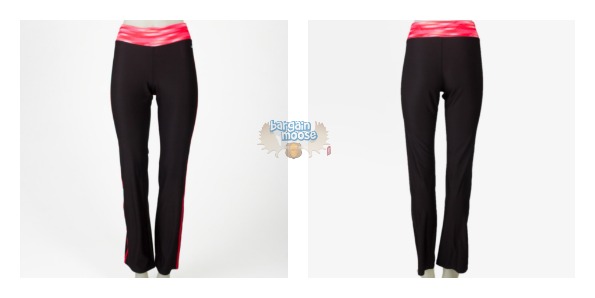 It looks like Walmart is clearing out a number of women's, men's and boys Athletic Works items with prices as low as $3.
Recently, I was commenting to my husband about how worn out my Lululemon pants have gotten. They are balled up and yes, chafed on the inner thigh area. I paid a steep $98 for those pants and really would have expected more from them. Meanwhile, I have Walmart brand pants for working out that I've had for years that still look perfect. And I probably paid less than $20 for them. I have a number of Athletic Works items and think they are great for myself, my boys and my husband.
Starting with the $3 items, this melange tee is just $3, with a regular price of $9. This is a self-cooling tee that will keep you dry. Another $3 item are these boy's soccer shorts. Regularly $6, it looks like green is the only colour available.
Another notable item in this clearance sale is the woven running jacket for women. Available in four colours, with plenty of sizes still in stock, this jacket is now only $11, with a regular price of $16. I'm personally not a fan of the teal or turquoise as I don't like the yellow accents with it, but the black and pink is classic.
The Eclipse tank is very cute. In pink or blue, this one is for those of us who are extra small or extra large (those people always get the best deals!). It was $16, now only $7.
For the men, this Canada Tee is now only $3, with a regular price of $5, but only available in red or white in larger sizes. I love the proud hosers styling.
Walmart always ships for free, which is very cool for this deal, where you might only spend $3, but it will still be delivered right to you for no additional cost.
(expiry: unknown)