Walmart Canada: 6-Piece Dinnerware Set Only $10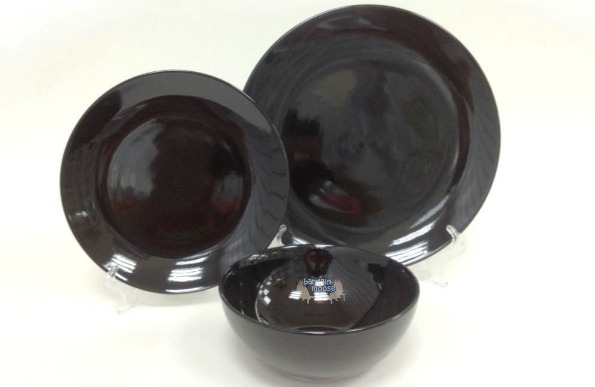 Sending someone away to school and don't want to give them pieces of your dinnerware set? For only $10, you can get a six piece dinnerware set from Walmart and it will land right on your doorstep (or theirs) for free, too.
While this set isn't on sale, I thought it was a fabulous price and made so much sense for someone going away to college or university. You really don't want to have more than four plates or two bowls, or they'll just end up piling up in your sink. Eating for one means that you don't need a whole set of expensive dishes. You could even invite a friend over for dinner with this set. Heck, you could invite them for breakfast too if you like them that much.
The set comes in white or black. Most chefs will tell you to eat off of white plates as it displays the food best, but if you are eating ramen noodles again, black might be better. These bowls and plates are also highly indestructible. They won't wear, chip or break, which is also important, since you only have two.
You'll get two cereal bowls, two dinner plates and two side plates. They are okay in the dishwasher or the microwave too, so don't worry about reheating that chinese takeout from last night.
If you want the whole set, you can get it for not much more. I found this Mainstays Ivory Square 16-piece dinnerware set for only $17.94, which is on sale from the regular price of $22.97.
Don't forget about the flatware, like this 48-piece Mainstay set with organizer for only $9.94, with a regular price of $14.97.
(Expiry: unknown)