Walmart Canada: $40 Off 16GB iPad Air - Now $478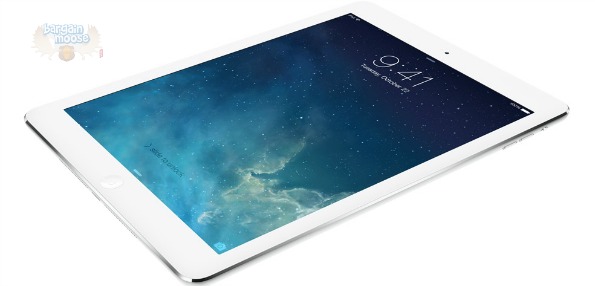 Looking for a new tablet? Walmart Canada is offering $40 off the 16GB iPad Air. Originally $518, the iPad Air is now on sale for $478 in either silver or space grey.
I would like to first point out that Walmart's starting price is two dollars cheaper than most other websites, including Apple.ca. Apple has the iPad Air 16GB listed at $519 and both Future Shop and Best Buy have the same device listed for $519.99. Compared with these stores, you are saving $41 off Apple's price and $42 off FS and BB's price.
I really do not have to say why this is a deal: iPads go neither on sale very often nor for very high of a discount. Usually, base models (16GB) might have $20 taken off them and then the discounts goes up as the size and price rises. However, if you are after an iPad on a budget - it is often not budget friendly to go for a larger sized iPad just for the bigger discount. Either way you seem to be spending the same amount of money. Thus, it is best to buy the base models when they go on sale. This deal is also great for those averse to buying refurbished: you can still buy the brand new electronics you love for less.
The iPad Air has a 9.7" touchscreen display, 64-bit A7 processor, Wi-Fi, iOS 7 OS, dual facing cameras, and an aluminum uni-body for extra durability. With access to the iTunes App store, you really are never bored when you have an iPad. Load your device up with productivity apps, games, music, videos, and more. Many apps are free, and sometimes you can find fantastic paid apps on sale as well.
Incredibly, the iPad Air only weighs one pound! Once you hold this baby in your hand, you will think all the others weigh a ton. I have never owned an iPad Air but my iPad 2 is really threatening to terminate its services lately so it will be on my list of tablets to feel up when the replacing needs to occur.
As per usual, you will receive free shipping from Walmart Canada. You can also put in your postal code and see if your local store has any in stock. If they do, then you might want to pick one up in store if you are in a hurry to get one in your hands.
(Expiry: unknown)