Walmart Canada: 3.5 ft Christmas Tree Was $19 | Now $4.75 (EXPIRED)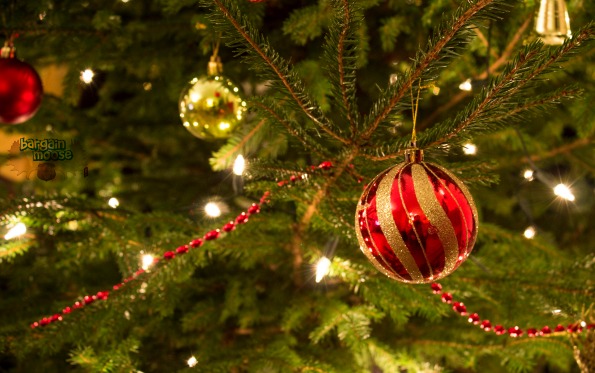 There is a great little deal on a 3.5 foot Christmas tree. Originally $19, pay just $4.75 with free shipping for this cute little Christmas tree.
You save 75% on the original price of this tree and have a lovely little versatile Christmas tree for next year. While Christmas is nearly a year away, this is the best time to purchase your Christmas tree. This tree may be small, but it would work perfectly for your office or a small apartment. My partner in crime Margarita suggested that the tree would work well for outside as well. There are many people who love decorating trees and sticking them on their lawn. This way, you only spend just under $5 per tree.
For students, this would make an excellent dorm size Christmas tree. I know many dorms kick you out for Christmas break, but others do not so you may want a little tree of your own for the holiday season.
I was also thinking this is a great tree to buy, store, and then give to charity next year. That may sound very weird, but Christmas Trees are in very high demand before Christmas. I am part of a Facebook Group for 'free stuff' and the number of Christmas tree requests by people who cannot afford one right before Christmas is astronomical. You could always stow away a few of these and given them to people in need.
This little 3.5 foot tree is designed after a Canadian Pine. It has 196 tips and comes with a plastic stand. The materials used are flame retardant. Do note that this tree is not pre-lit, despite their mistake in which section they put the tree into:
Funny little thing was a tad disappointed that it was under the prelit section however did not have lights, but for a cheap humorous gift it was great!
There are many other great deals on Christmas supplies right now. We also found this beautiful 7-Ft Pre-Lit Madison Slim Tree on sale from $108 down to just $27. If you are looking for a full-size tree for your house, then this might be the better option. It has 400 pre-strung clear lights and 532 tips. I like that the tree is slim so it is still fairly space efficient.
Receive free shipping on all orders from Walmart.
(Expiry: Unknown)