WagJag Canada: $21 for a 1-Year Subscription to a Children's Magazine (a $36 Value)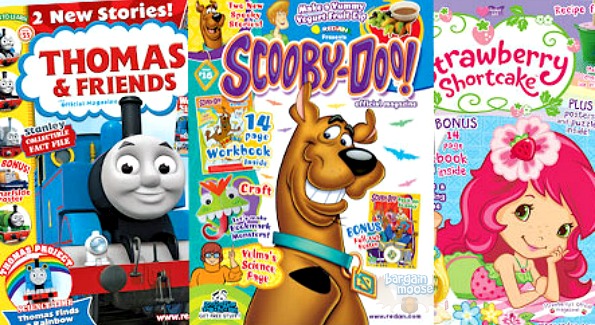 WagJag Canada has another awesome magazine deal and this time around it is geared towards the kids.  Get a one year subscription to one of five children's magazines at 42% off the regular price.
The value of each of the subscriptions is $36 but through WagJag, you will get it for just $21.
There are 5 kids magazines to choose from:
Sparkle World
Preschool Friends
Thomas & Friends
Scooby-Doo! Magazine
Strawberry Shortcake
Each magazine subscription offers 6 issues a year and are geared towards kids aged 3 years old and up.  They are jammed packed with fun stories, activities, pull-out posters and games that help kids develop their learning skills.
There is no cost for shipping and your first issue will be delivered within 8-10 weeks from ordering.  Additionally, you will have all the way until August 15th 2014 to use your voucher so you can save it for a birthday or special event. There is a limit of one voucher purchased per household.
(Expiry: 2nd April 2014)