Up to 84% Off iPhone 6 Adventure Time Cases - Only $1.27 & Free Shipping @ AliExpress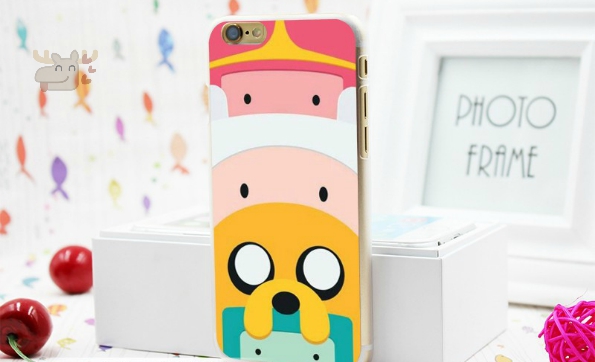 So many of my friends LOVE the TV show Adventure Time! If you are one of the ardent followers of this fantastic show, then you need to pick yourself up an Adventure Time themed iPhone 6, 6S, or 6 Plus case. The Lumpy Space Princess was $6.63 and is now only $1.27. Even better, the Finn and Jake case was $7.93 and is now just $1.27 today only. Each case qualifies for free shipping at AliExpress.
The same Lumpy Space princess iPhone 6 case costs $8 + $5.54 shipping from marketplace sellers on Amazon. While I could not find this exact Finn and Jake case in the Amazon Marketplace, all Finn and Jake cases I did find started at $8.99. Note: you choose which iPhone version of case you want (iPhone 6, 6S and iPhone 6 Plus) in the 'colour' option.
I have watched many episodes of Finn and Jake - it is a fun show with a ton of content for adults. Sometimes children's shows are fun for adults and sometimes they are fun for kids but this show is fun for viewers of all ages. It is such a popular series: I walk into my local comic book shop and there is Adventure Time stuff everywhere. I think it will go down as a cult classic cartoon.
Now, this seller on AliExpress is a top-rated seller so you should have no problems with your order. They have fulfilled many orders and there are a bunch of reviews and ratings for the seller ready for you to check out if you are worried.
One reviewer said:
SUPER FAST DELIVERY THANK YOUU!!!
Yet another said:
Got here in perfect condition. Love it very much.
Now, these cases are being shipped in from overseas so you may have to wait a while for yours. It is funny; I have had packages from Australia (a place I frequently buy from) take up to a month to get here. But, my last order took just 10 days. Either way, this is an awesome price for these cell phone cases and I hope you pick up one or both for your iPhone 6.
(Expiry: 20th August 2015)