Today Only: Free Shipping On Any Order @ The Children's Place (+ Extra 15% Off & Up To 50% Off Baby Items) (FREE SHIPPING EXPIRED)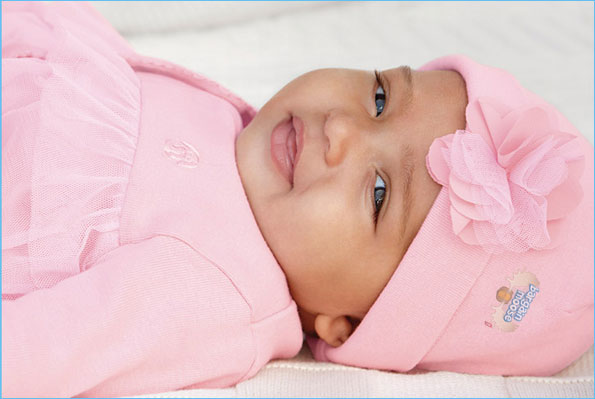 Are you ready for BIG savings? The Semi-Annual babyPLACE is currently on at The Children's Place with site wide discounts ranging from 30% to 50%. During the next couple of days, you can also use the code below to get an additional 15% off your entire order but what makes this deal even sweeter is the fact that today only, you can get absolutely free shipping on any order! It's usually at a flat rate of $8 per order, so it's definitely worth shopping before the end of the day. The Children's Place is known for extending their promotions until the morning, despite advertising an end of the end expiry, but I suggest taking advantage of the free shipping before it officially expires at 11:59pm ET tonight just to be on the safe side!
Click here save loads @ TheChildrensPlace.com now
Coupon Code: TAKE15OFF3
Discount: 15% off
Expiry: 9th September 2014
Just recently, I had a wedding to attend and because I was in such a rush to get my little one something cute to wear for the big day, I ended up shopping in-stores and without a printable coupon. Pretty embarrassing, I know, and I even turned to hubby and told him: "I can't believe I forgot to print the coupon and I blog about deals on a daily basis!" In any case, I'll definitely be shopping around for my baby today because we all know how expensive it can end up to have a baby and kids in general.
And the best part about the coupon code above? You can apply it towards clearance items to save even more and free shipping will be applied no matter what today! Take for instance the tie-dye shortall:

Originally retailing for $24.95, is now all the way down to $1.99 and with the coupon code, comes down even more to just $1.69, which is 94% off the regular price! This one's only available in a 0-3 months size but there are plenty more clearance items to choose from.
Since it's still relatively early in the day and most stores close at 9pm today, you could also bring this The Children's Place's printable coupon to a store near you to get the 15% discount in-stores and still take advantage of the storewide savings on baby clothes, but since there is free shipping on everything, you may just as well shop online too, especially since oftentimes, there is more stock available online.
Added on a frequent basis, check out all The Children's Place coupon codes on Bargainmoose's forum.