Thyme Maternity Canada: 49% Off Printed Maternity Leggings + EXTRA 30% Off - Now Just $14 (& Free Shipping!) (EXPIRED)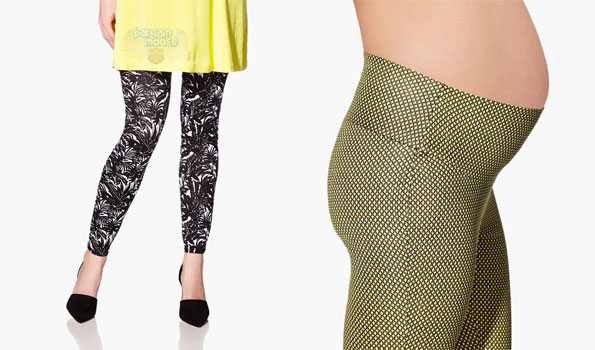 Are you pregnant or know someone who is? Then here's a wonderful deal on the print leggings at Thyme Maternity. Originally priced at $39, the lemon-coloured printed ankle maternity legging is on sale for just $19.99. Plus, they get further reduced by 30% at checkout, down to $13.99 and shipping is free as well.
Usually, shipping at Thyme is only free on orders over $99 but until Monday, shipping is absolutely free on any order. So I had a look around the sale section and was happy to discover that on top of up to 50%, an additional 30% discount is currently in effect on all sale merchandise. This additional discount is only on until Tuesday, which is one day later than the free shipping promo but unless you have a lot to buy, it's probably best to make sure that you shop by Monday to take advantage of the free shipping offer as well.
When I was pregnant, it got to the point that I spent nearly every day in a pair of leggings that a friend of mine got from Thyme Maternity. I'm not even ashamed to admit that I continued to wear them post-pregnancy, albeit only around the house. So if you're pregnant or know someone who is, then maternity leggings are a must-buy. There is just no way around having them as they are super comfortable.
Printed leggings aren't for everyone but with spring in full swing and summer around the corner, it might be a fabulous way to inject some vibrancy into your maternity wardrobe, especially since most maternity clothes are just so expensive.
The lemon-coloured printed ankle maternity legging are the ones that come all the way down to $13.99, but if you prefer the black and white print, pictured on the left of the picture above, then these come down to $20.99 at checkout as they're on sale for $29.99 (reg. $39).
I also spotted the long sleeve maternity kimono on sale for $4.99 (reg. $39), which means that it further comes down to $3.49. That's actually 91% off and while initially, I thought about featuring it in this post, the style isn't necessarily for everyone. So have a look as you might just like it! Although at that price, what is there not to like? :P
(Expiry: 6th April 2015)