This Weekend Only: No Minimum Free Shipping @ Teavana With Promo Code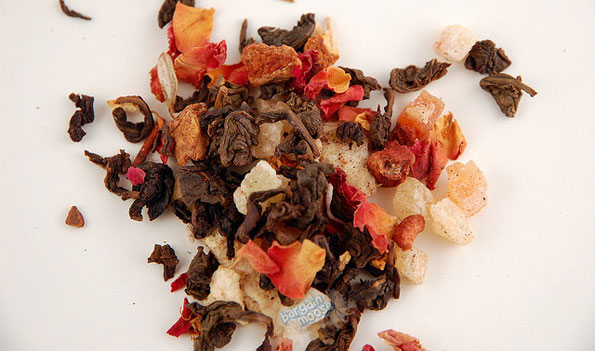 Love Teavana's tea? Then you will be delighted to know that this weekend, you can secure absolutely free shipping on any order, with no required minimum purchase!
Click here to shop @ Teavana.com
Coupon Code: WINTERWKND
Discount: free shipping on any order
Expires: 25th January 2015
Do you ever just not feel like leaving the house, especially to get something so trivial as tea? I love tea and I drink a lot of it but I'm not the biggest fan of wasting gas just to go grab myself some tea.
With this being said, I love no minimum free shipping offers for this exact reason. There aren't very many items on sale right now at Teavana but if you have a favourite tea and don't want to leave the house to go get it, then this promotion is for you.
Browsing around Teavana's site, I was looking for a new tea to try and stumbled on the Wild Orange Blossom Herbal tea. Although it's one of the cheaper teas that you can get as it's $6.98 for 2oz, the description makes it sound absolutely delicious with its hibiscus flowers, rose hip peels and citrus slices. Here's what one happy tea sipper had to say about it:
Wonderful way to start the day with loads of energy! Great to get the stomach working after meals!
When I mentioned Teavana's coupon code for free shipping to a friend of mine who loves their teas, she recommended the Moroccan mint green tea. It's $4.98 per 2oz and features a refreshing spearmint flavour. I have to admit that I would normally not even consider trying a green tea with a minty flavour but according to my friend, it's not too overpowering and is a tea that her entire office has been obsessed with recently. A happy reviewer had this to say about it as well:
I was hesitant to order this tea because I'm not a big fan of green tea. I know it has huge health benefits though so I though I'd give it a try. I LOVE THIS TEA! I drink a cup every evening and it just sets the mood for a relaxing evening. It is quite smooth and the spearmint is just the right level - not too strong but still present. I've recommended this to everyone who will listen.
Moosers, what is your favourite tea at Teavana?
(Image Credit: Steve Snodgrass)