The Source: HexBug Nano Glow in the Dark Only $6.96 & Free Shipping @ The Source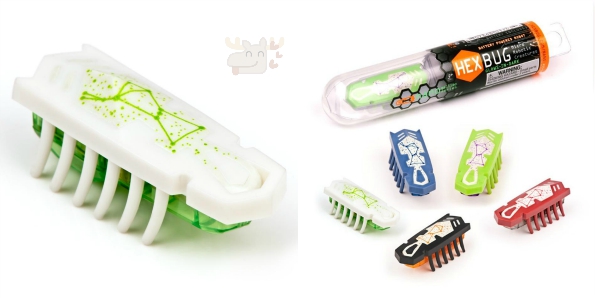 I LOVE cool little toys and this HexBug Nano Glow in the Dark is no exception. These cool little nano robots are pretty popular and an affordable little toy. The glow in the dark range at The Source usually retails for $10.99 but each HexBug is now on sale for $6.96. Use coupon code TS499 for free standard shipping on your glow in the dark HexBug.
First, what is a HexBug? Hexbugs are battery-powered robotic creatures that react like real bugs. I price compared the HexBug Nano Glow in the Dark at other stores where it retails for $12.95 @ Chapters Indigo, $11.99 @ Mastermind Toys, and $16.97 @ Amazon Canada. Even the original retail price is $7.99 USD from HexBug themselves.
Each glow in the dark collectible bug come equipped with a LR44 battery for instant play out of the test tube. Yes, you heard right, each bug comes in a funky test tube packaging.
These bugs appear to be part of the Galileo series as the have constellations on their backs. You will be sent a random colour but if you have your heart set on a particular colour, then you may be able to find it in stores. These bugs make great gifts for adults and children alike.
One reviewer said:
Bought this for my husband as one of his stocking stuffers. I was skeptical about my purchase. Not only is my husband having fun playing with it, but so is my 7 year old and her dog. It really behaves just like a bug. It reminds me of those cockroaches that scurry on the floor. I will definitely buy more after Christmas. The pattern on the bug does glow in the dark. It is very durable, as our dog has picked it up and stepped on it a few times.
After reading that review - I was sold. I just ordered a HexBug for my cat as he is pretty lazy and could use something to chase. He actually likes chasing flies and things that scurry on the floor (ants), so I think he will enjoy chasing down and tackling this HexBug. I am hoping for either the white or the green HexBug... but I am not too picky.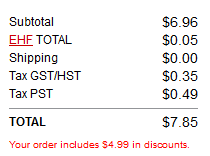 Like the reviewer said... these would make excellent stocking stuffers. They are a fun toy (who doesn't want a robotic bug?) for adults, kids, and pets alike - as long as your kids and pets aren't in the habit of eating their toys.
(Expiry: Unknown)