The Bay: Great Deals + Free Shipping till Midnight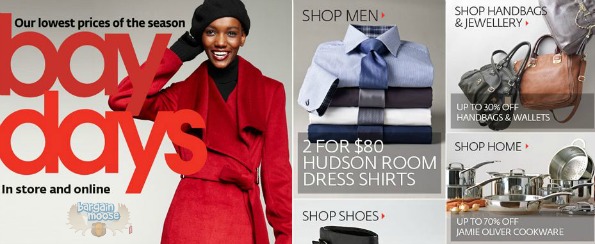 Right now Bay Days are going on, and today only The Bay is offering free standard shipping on ALL ORDERS, NO MINIMUM!
This promotion seems to have occurred because their was some trouble with their website lately:
You may have had trouble shopping with us recently. Please accept our apology with FREE SHIPPING (standard) on anything with no minimum purchase.
Free shipping during Bay Days is pretty wicked! You can pick up the smallest thing and have it shipped for free! Like these men's Arrow dress shirts, regularly $50, now only $19.99. For women, how about these fashion bras for $19.99, regularly up to $46. Or these 2 for $19.99 hue tights, regularly $16.99 each.
Expiry: Tuesday, 23rd October 2012 @ 11:59pm EST!