Tamrac Jazz 45 Camera Bag Was $40 | Now $16 & Free Shipping @ Canon.ca (EXPIRED)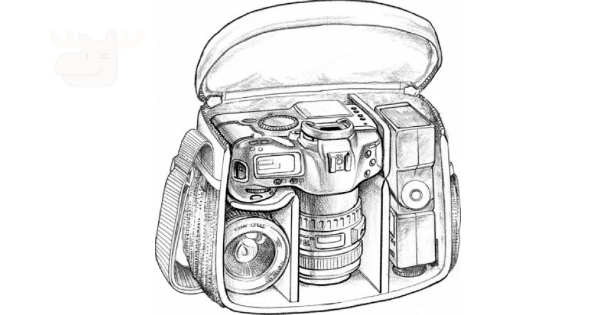 Sometimes we own valuable stuff that we want to carry around but not risk getting damaged. This Tamrac Jazz 45 Padded Camera Bag is the perfect bag for valuables that might get damaged if they are bumped around too much. The bag is designed to fit a DSLR camera with lens, but can be used for other valuables as well. Originally $39.99, this camera bag is now on sale for $16 with free shipping.
This is a fantastic price on a camera bag. It is perfect for families who are photographing all those special moments with a DSLR camera. The bag can fit a compact DSLR camera with a 3.5" lens. Then, it can hold an extra lens, flash, and accessories as well. The bag stores your camera in the shooting position for quickly grabbing and going.
There are adjustable interior dividers, two exterior mesh side pockets, and a zippered front organizer pocket to hold all your essentials. It is because of the adjustable panels that this bag is so versatile. You can remove the panels and just use it as a padded bag to carry things like your phone, a regular camera, a gift made out of glass, and more. Rearrange the inner panels to keep one area for electronics (think cell phone and phone) while the other area stores keys, makeup, and more.
This may sound funny - using a camera bag as a purse - but I do exactly that when I travel to conventions. I do not want to have to carry a camera bag and a purse, so I just shove everything in my camera bag. It is stupid to keep anything valuable in your pockets at a con because people are constantly bumping into each other. This way I keep everything safe, and I can also put small purchases inside (think figurines) without risking them being broke by bumping bodies.
This case comes with a removable, adjustable shoulder strap and a top grab handle. I love the price of this bag because my Sony brand DSLR camera bag cost me a small fortune!
I price compared this case with Walmart Canada where it currently retails for $39.99 and with The Source Canada where it also retails for $39.99 but is not currently available. I also found it several places in the USA - like Amazon.com where it retails for $27.95 USD with free shipping.
(Expiry: unknown)