Sumo Lounge Promo Code: Omni Reloaded Chair Was $199 | Now $99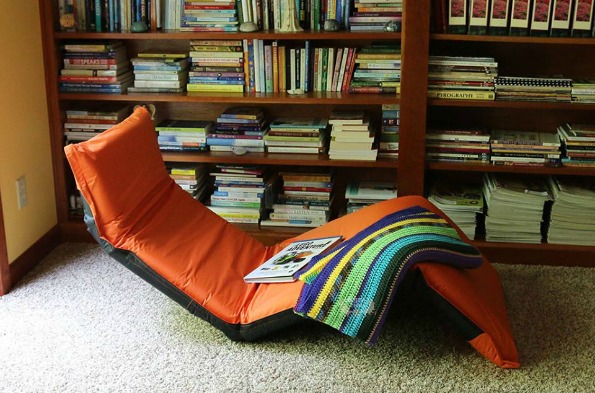 If you are looking for a portable, lightweight and positionable bean bag chair for by the pool, at the beach, playing video games and more, the Omni Reloaded from Sumo Lounge is your chair. Regularly $199, you'll get a discount of $100 by entering the coupon code below, paying only $99 with free shipping for this item!
Click here to shop @ Sumolounge.ca now
Coupon Code: OMNIR99
Discount: $100 off the Omni Reloaded
Expiry: Unknown
I actually have this versatile adult bean bag chair in fuchsia. I got mine for taking camping, as it packs down easily and has its own carrying case. The neon pink was a welcome addition to our natural surroundings. To be honest, I didn't get to sit in my chair a lot, as my kids stole it from me most of the time. When the kids were off riding their bikes, I would relax and lay back to read and found it comfortable, which is saying a lot since I have many back issues.
The only thing I didn't like it for with camping is that I was too low to the grounds and spiders kept crawling on me. So, I moved the chair to our basement, where we use it when we play video games. It works quite nicely for this. If I do get a pool one day, I am going to use it as a lounger by the pool and maybe get a few more to match, especially at this hot price.
It looks like only the three colours are left in stock, which are orange, lime and fuchsia. It is nice to get a bright colour like these for a chair like this. You wouldn't want to get a boring neutral.
There are plenty of reviews on the Sumo Lounge site, like this one:
My wife loves to read in be but struggles to find a comfortable position with various pillows. I figured the Sumo Lounge would be a lot more comfortable. My wife absolutely loves it. The lounge provides great support and comfort. If you like to read and watch TV in bed you must purchase this product.
I find it very interesting that his wife uses it to read in bed. I'm going to totally have to try this! I also struggle to find a comfortable position while reading in bed.
Bargainmoosers, what do you think of this chair?