Sully Wong Corcho Jr. Backpack Was $85 | Now $31 @ Little Burgundy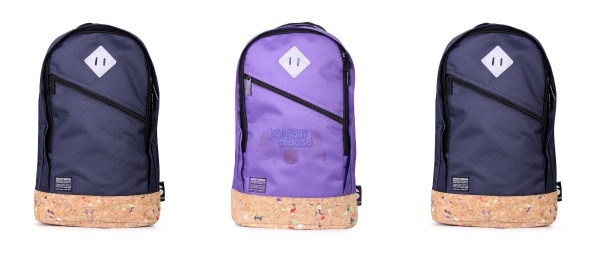 Little Burgundy has reduced the Sully Wong Corcho Jr. Backpack from $85 down to $31.49 in navy and purple. Currently, Little Burgundy is also offer free shipping on all orders with no minimum, thus your backpack will ship for free.
I price compared with Sully Wong's website. They list the backpack at $85 retail, and have the navy and purple models on sale for $65 each. The black model on both Little Burgundy and Sully Wong costs more.
This is a backpack of a different sort - perfect for those with discerning tastes. The backpack comes with a standard cross-chest adjustable harness for security along with padded adjustable straps and a padded contact surface back. The inner compartment features a laptop sleeve and there is also a sunglasses compartment, which I have never seen before.
What makes the Sully Wong different from so many other backpacks is the bottom. The bottom is reinforced with plated recycled cork underlay for durability. It also looks really cool and gives an artistic flare to your backpack. I like the confetti colour pattern on the cork background. The cord colour also gives a nice contrast to the darker upper fabric.
While I usual hate all icons as I refuse to be any company's billboard, I rather like the symbol for Sully Wong. It looks like an outlet on the front of your backpack. These backpacks look sleek and uncluttered yet will work well for you whether you backpack to work or to school.
Unfortunately, there are nor reviews so I really do not know much else about these backpacks or the company that makes them. According to Sully Wong's website, these backpacks are exclusive to Little Burgundy, so you will not find them elsewhere.
With free shipping and $53.50 off the original retail price, I think this is a good deal on a backpack.
(Expiry: Unknown)