Starfrit Canada: Free Shipping & 25% off $50+ / 50% off $100+ This Weekend Only! * HOT*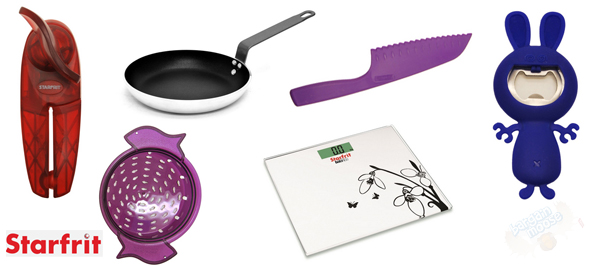 We just got an email from Starfrit.com with their Easter weekend offer, and I think it's a super-hot one! There are two tiers to the deal; spend $50 or more and get a 25% discount, spend $100 or more and get a 50% discount, site-wide. The discount is automatic and you can see it in your shopping cart!
I popped some items in my cart to test out the deal and this is what I saw:

As you can see, the 50% discount is applied there and then. What a high value discount!
Potential Free Shipping
If you've never before shopped online @ Starfrit.com, just create a new account. First orders get totally free shipping too! You'll also see this automatically as you go through checkout. Usually, it's only free shipping on a $75 order, but your first order has no minimum spend required. I created a new account and I could see free shipping on the above cart, even though the order total was only $68.74.
If you've already got an account which you've used in the past, then maybe just make a second account for another household member to take advantage of the free shipping deal.
Starfrit Loyalty Rewards
I previously wrote this post and detailed some of the aspects of the Starfrit rewards program. Please have a read of that to find out how to get freebies on future orders!
Some Bargains
What can you buy? I'll show you some of the items that they sell – these are the regular prices. If you're making your order up to $100, remember that the prices will be 50% off these:
Well, what do you think of this deal? Will you be placing an order?
(Expires: 6th April 2015)