Shop.ca: Vitamix S30 Blender As Low as $359 & Free Shipping (EXPIRED)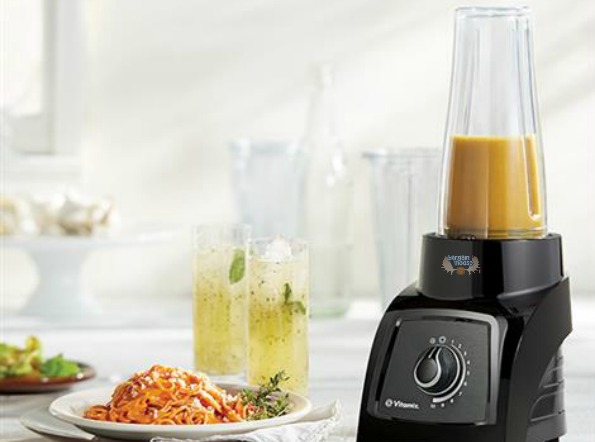 January is coming and you know what that means - resolutions of healthier living. Hey, I'm right there with you. Having put on a few too many pounds in the last six months, I need a reboot. You don't really need any special machines or diets to help you get into shape in the new year, but having a blender like the Vitamix does make you want to eat healthier! Shop.ca has the S30 Vitamix blender on for $399, with a regular price of $559 for Boxing Day. While I think the regular price seems a bit inflated, I still found it the best deal out there for that price. If you saved your $40 off $99 coupon that Avigayil blogged about, you can get it even cheaper, for $359.
If you missed out on that coupon above, don't fret, as you can use the $20 coupon posted on Shop.ca's Facebook page and get the Vitamix for $379, which is still lower than the competition and you'll have the added bonus of free shipping.
Just to give you a price comparison in case my word is not enough for you, Costco.ca has the S30 on for $449.99, Hudson's Bay has it for $459.95 and I even found that Shop.ca normally sells it for $469.
This model comes with two containers - one 20 oz and one 40 oz and it has a 790-watt motor. That is a seriously powerful motor and for good reason - it blends to a complete puree and even crushes ice. The smaller cup can be used as a travel cup and the larger is great for making soups and sauces that you can store right in the cup.
You can also cut and chop with this machine and it is self-cleaning! Does your current blender have that to say?
There are other Vitamix machines on sale, but as always, you are best to price compare and ensure this is the lowest price. Using the coupon codes gets your price right down to make it the best price possible.
What other Shop.ca deals are on for Boxing Day? Check the dashboard!
(Expiry: Unknown)