Shop.ca: Up To 50% Off Spices & Grinders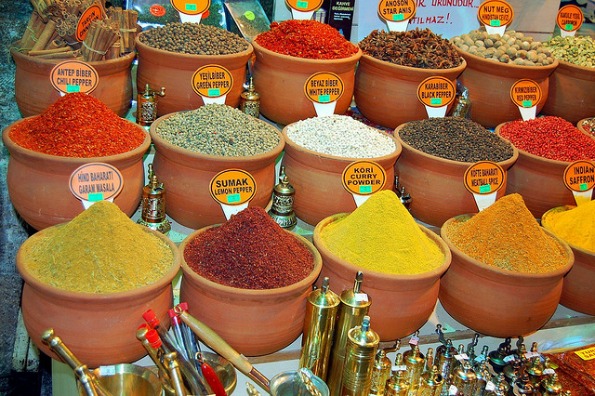 Shop.ca has 50% off Olde Thompson spices and spice grinders. These don't look readily available in Canada, and the prices rival the American prices I found.
Olde Thompson has been in the spice industry for almost 70 years and knows their seasonings. I think it is hard to find good spice blends, so this deal intrigues me. You can check out the history and use of their spices here. They are the largest manufacturer of salt and pepper mills in the world.
Spice grinders are so handy, as they keep the spices whole until you grind them, which means they stay fresher. This set of eight grinders has everything you need to make a meal including:
California Garlic and sea salt 8.8oz (249.4 g)
Steak burger seasoning 6oz (170g)
Hot spicy seasoning 6oz (170g)
Cinnamon sugar 7.20 oz (205g)
Pepper Supreme 4.8 oz (136 g)
Chicken grilling seasoning 3.75 oz (106g)
Garlic Pepper 7.3oz (207 g)
Himalayan Pink Salt 10oz (283g)
Was $99.99, now $49.99, which adds up to about $6 a jar.
This 16 bottle square carousel spice rack has great reviews and is super handy to have on your kitchen counter. Was $59.99, now $39.99.
If you just want spices, check out this set of six spices, was $74.99, now $39.99.
Shipping is free! You'll get another $10 off with our exclusive promo code, and if you are a new customer, you may also qualify for another $25 off on top of that. Check out these coupons in our coupon forum.
(Photo Credit: Tony Mendez)
(Expiry: Unknown)