Shop.ca: Monster Superstar Speaker Only $89.99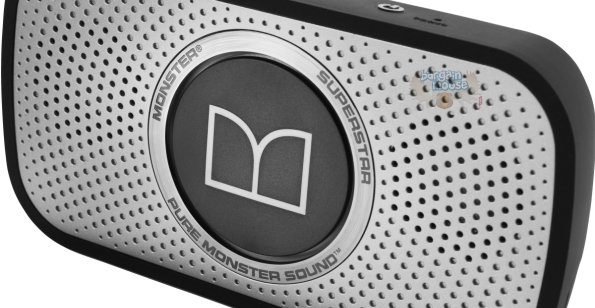 Shop.ca has the lowest price on these well-loved Monster Superstar Speakers. Currently $99.99 at Shop.ca, the speakers come down to $89.99 after our exclusive $10 off coupon code BARGAINMOOSE10OFF50. You will also receive free shipping on all orders at Shop.ca.
I actually found this deal when price comparing at Future Shop. This same speaker retails for $139.99 at Future Shop and Best Buy, but is currently on sale for $99.99 at both those retailers. I thought that was a very nice deal, especially with the rave reviews this speaker receives, thus I started price comparing. While Shop.ca matches the sale price, our exclusive coupon makes the deal better at Shop.ca than at the retail twins. I also found this speaker for the following prices at other retailers:
$117.99 + $8.39 shipping @ Newegg.ca
$139.95 @ Chapters Indigo Canada
$139.99 @ The Source Canada
$139.95 @ Staples Canada
This little unit is an ultra-compact speaker with a built-in mic with noise cancellation for hands free calling and conferencing. The superstar is compatible not only for streaming music but also for handling pairing with your smart phone for calls. If your device is not Bluetooth compatible, there is the option to plug in using the 3.5mm aux line out. However, these days most laptops, tablets, and phones come with Bluetooth so pairing is simple. The body is splash resistant so you can take it near the pool but do not let it go for a swim.
The reviews are very positive for the unit. The positives focus on huge sound from a very small unit. They like how you can stick the speaker in your pocket and go anywhere with it. Some reviewers mention slight distortion at the higher volume levels and some static if you have other devices around that are interfering. One reviewer says:
I've had this speaker for over six months and I love it! It pairs easily with my laptop or phone, and fits into my pocket. I have a party in my pocket! Fills up a room or even a sidewalk, especially if it's positioned a few inches in front of a wall or some other backing, to reflect the sound.
I like the idea of using your environment to help boost the sound - it is smart. I think this is a great buy and a solid unit, with free shipping too!
(Expiry: Unknown)