Shop.ca: Cuisinart Smart Power Duet Now $69.99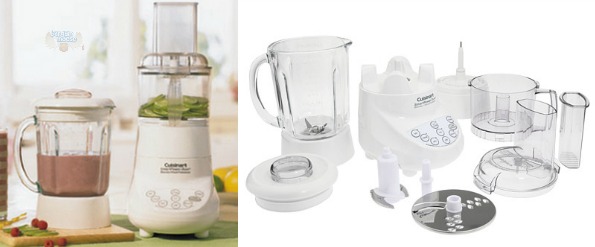 The Cuisinart Smart Power Duet is both a food processor and a blender in one. According to Shop.ca, the suggested retail price was $149.99 and they have it on sale for just $69.99.
I did a bit of price comparing. This machine is hard to find in Canada but I found it at Bed, Bath, & Beyond Canada for $99.99. On eBay the machine started at $99.99 + shipping, and the cheapest of the Amazon.ca marketplace sellers had it for $119 + $30 shipping.
If you live in a small apartment, a bachelor suite, or a studio apartment, then you know how important it is to keep only the bare necessities when it comes to kitchen appliances. We live in a 650 sqft. apartment so I am very familiar with the limited space a galley style kitchen provides. However, we have both a food processor and a blender that we use. The blender is used on a daily basis while the food processor is taken out a few times a month. The Cuisinart Smart Power Duet would be very practical in my household as the blender attachment would stay on the base at most all times, and the food processor attachment would just come out when we are making casseroles.
I am a big fan of appliances that do double-duty and save space, so this Cuisinart Smart Power Duet is attractive. Instead of two separate appliances sitting on your counter or in a cupboard, this is one base with two attachments. You have the 40oz glass blender jar for all your smoothies and summer drinks. Then, you have the work bowl that holds three cups of ingredients, the cover with feeding tube and pusher (with a liquid dispenser), and a reversible slicing/shredding disc. While most food processors come with multiple disks these days, we have nine disks for our food processor and have only ever used the basic shredder/slicer. Anyone want a set of food processor disks?
Do keep in mind that this will not be as powerful as a dedicated food processor or a dedicated blender. Yet, most people do not need the sort of power that a big food processor can dish out unless they are using it every day. This Cuisinart Duet does have seven speeds and a 500-watt motor though, so enough power to get through the daily grind.
Receive free shipping on all orders from Shop.ca.
(Expiry: Unknown)