Shop.ca Coupon Codes: Exclusive $40 to $150 Off Your Order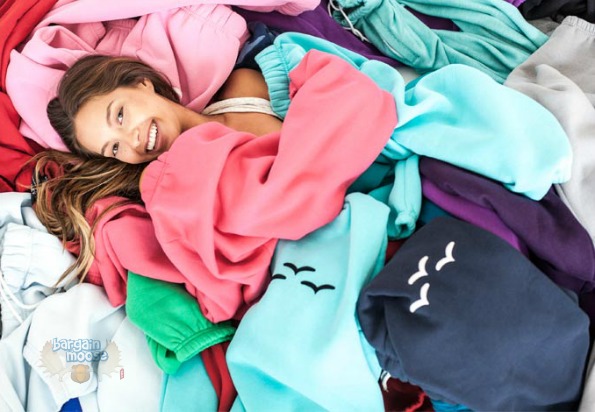 Shop.ca has granted us some wonderful exclusive coupon codes that will save you $40 to $150 on your next order. Receive free shipping on all Shop.ca orders.
Click here to shop clothing, electronics, & more @ Shop.ca now
Coupon Code: MOOSE40OFF100JULY
Discount: $40 off $100
Coupon Code: MOOSE50OFF125JULY
Discount: $50 off $125
Coupon Code: MOOSE60OFF175JULY
Discount: $60 off $175
Coupon Code: MOOSE75OFF300JULY
Discount: $75 off $300
Coupon Code: MOOSE100OFF500JULY
Discount: $100 off $500
Coupon Code: MOOSE150OFF1000JULY
Discount: $150 off $1000
I have done a fair bit of shopping at Shop.ca personally as they have a wide array of things I like. For a friend of mine, I purchased this set of Audio Technica ATH-M50X Headphones. If you look at review sites that use top 10 or top 20 headsets under $200 rankings, you will find this set of headphones always in the top two. They are an incredible set of headphones from a relatively unknown brand. Originally $199, these headphones would qualify for the $60 off $175 coupon code. They come down to just $139 plus tax. Amazon and Best Buy sell this headset for $199.
Vitamix is the most popular blender of our day. To say it is just a blender is a bit of an understatement. This baby crushes, pulverizes, and liquefies whatever you throw into its belly. The Pro Series 200 Blender is on sale from $629 down to $529. Use the $100 off $500 coupon code above to bring this Vitamix 200 blender down to $429. I found the same blender at Target.com (US) for $440 USD.
Do you have a cat? If so, then you are probably used to the shredded state his or her cat stand is perpetually in. I swear that my heavy boy has pretty much destroyed his current cat stand by stripping the screws holding it together under his swaying weight. Try out this gorgeous PawHut 60" Multilevel Cat Tree Condo with Hammock that retails for $149 and is now $139. Use the $50 off $125 coupon code to save more. Pay just $89 for this upgrade to your cat's current digs. I adore the cat paw print all over this stand and the price, for such a large unit, cannot be beat. On top of that, you would receive free shipping on this stand, which is no small savings as the stand is so heavy.
You can combine the coupons with other deals. Purchase one Imation A12 TDK TREKMicro Ultraportable Wireless Speaker and receive a second one for $35 off (they each cost $59.99). If you get your cart up to $100, then you can use the $40 off coupon as well.