Shop.ca: Baby Brezza 1-Step Baby Food Maker Was $125 | Now $85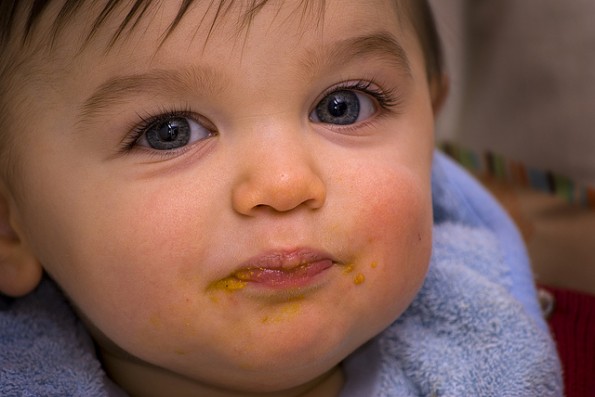 For those with a new baby, we know that you need easy! I have three of my own and I know that while it doesn't get any easier, when you have a newborn baby, your life is almost in stop mode. But, kids need to eat, even if they don't sleep and Shop.ca has this really neat product that I thought I'd tell you about to make life easier for all those parents with little ones. The Baby Brezza 1-step food maker lets you make purees for your baby in one step, but this is not just a blender. It actually steams the food too. All you have to do is add your ingredients and turn it on. Regularly $124.99, use the coupon code MOOSE40OFF100AUGUST to get another $40 off and you'l pay only $84.99 and get free shipping.
With all the talk of preservatives and pesticides in foods, a lot of moms I know are concerned about going off the breast and giving their babies solids. If you make your own food, you know exactly what you are putting into them. But, most of us have little time to make dinner, never mind baby food from scratch. This devices makes it so much easier. Put in your fruits, vegetables, meat or whatever else you plan to feed baby, set the timer and it will steam and blend all in one go. This means that you don't have to steam and then transfer to your own blender, risking a burn from the hot ingredients. After you are done, throw it in the dishwasher too.
If you are looking for more information about this machine, check out the Baby Brezza website. They also list all of the stores where they sell it, so you can see for yourself that this is definitely the cheapest price for this machine.
Just to give you an idea:
The list goes on. If you are formula feeding, you could also check out the Baby Brezza Formula Pro automatic baby formula maker, which is regularly $199 and will come to $139 using the coupon code MOOSE60OFF175AUGUST.
Photo credit: Nate
(Expiry: Unknown)