Sennheiser Bluetooth Headphones Only $74 @ NCIX.com (Save $176) (EXPIRED)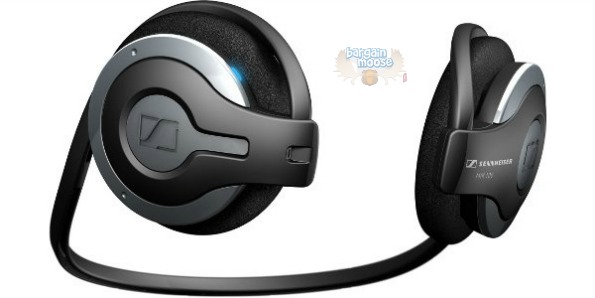 I am obsessed with Sennheiser as it is one of the premier brands for headphones that I have never owned! Right now NCIX.com is selling the Sennheiser MM 100 Bluetooth Headphones for just $73.99 with free shipping. That is $176 off the original price of $249!
There is a limit of one per customer. The large attraction of this headset is they are wireless. There are no messy cables to be tangled up and they communicate via Bluetooth to your phone. These Sennheisers are a lightweight neckband style, where the earpieces hook over your ears.
They deliver excellent Sennheiser music quality while allowing you to take calls wirelessly at the same time with the invisible microphone. The headset has a set of controls built in so you do not need to dig out your phone each time you wish to adjust the volume, skip back, or skip forward a track.
The battery in the headset is rechargeable and can handle up to nine hours of playtime on a single charge. In your box, you will receive a USB recharging cable with a wall outlet adapter for convenient charging.
This is a fantastic deal to pick up this Cyber Monday. I actually found it because I saw this headset on sale somewhere else and I was price comparing. NCIX.com had the cheapest price and the discount is certainly amazing! I found these on sale at Chapters Canada for $99 and the cheapest seller in the amazon Marketplace has them priced at $194.99.
Most reviewers are quite happy with their purchased because they bought the headset on sale at various price points. This is the cheapest that the headset has been, so based on reviews and features I would certainly advise you to pick it up if you need something like this. One reviewer said:
the sound is ok when first use, but it's amazing after burn in for like 100 hours. It's so light that I tend to use it with my pc most of time
It is good to remember that most headsets require a burn in time and they sound better with age.
(Expiry: 3rd December, 2014)