Save 65%! Kidsline Pink Fitted Crib Sheet Was $23 | Now $8.09 & Free Shipping @ Shop.ca (EXPIRED)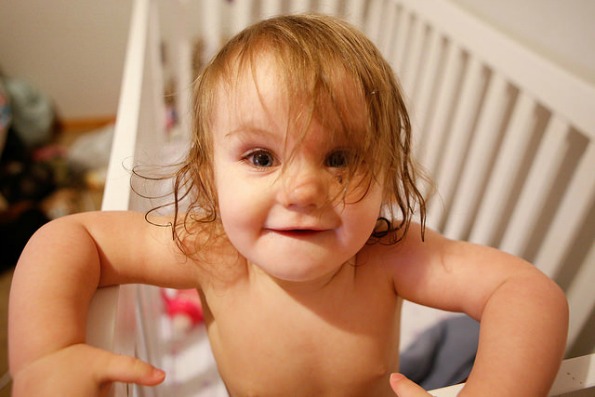 Kids have accidents, so a couple of extra pairs of fitted sheets come in handy for the middle of the night. Right now, you can pick up the Kidsline Pink Fitted Crib sheet at a steal. This sheet was $22.99, but you can grab it for only $8.09 and save yourself 65%. Free shipping with no minimum is also part of the deal!
Whether you have a baby, a toddler or a preschooler potty training, those first couple of years can be challenging. At some point, you become accustomed to the middle of the night bed change. Diaper blowouts, reflux, middle of the night accidents and sick kids are just a part of the fun. One thing I have found while my daughter is potty training is that if I layer a mattress protector followed by a fitted sheet, and then do that a second time I can often save some hassle of changing the whole bed. Then in the middle of the night when accidents strike, you can rip the top sheet and mattress protector off, and the bed has a second clean sheet waiting for you.
You should grab these fitted crib sheets today so you have a couple extra. This fitted sheet from Kidsline is in a pink with a delicate white pattern. It should match many bed sets that are on the market for girls. This sheet is meant to fit a crib mattress size, but also works for when you convert your crib to a toddler bed. I picked up a couple extra sets of fitted sheets to go with my set before my daughter was born and I am glad I did. There have been a couple times when having a few extra sheets has been very handy.
I poked around the web a bit to see what other crib sheets I could find. Bed Bath and Beyond Canada has a Kidsline brand fitted sheet that is white with a blue pattern on clearance for $19.99. That pattern is specific, and would be harder to match to any set. I also found some Kidsline brand fitted sheets at Snugglebugz Canada. You can choose a neutral yellow "wildlife" pattern or a light blue pattern for $24.99. If I were looking for some neutral crib sheets, I would check out Toys R Us Canada. They have a solid pink fitted sheet by Kushies for $18.67. I also checked Walmart.ca for neutral crib sheets and found a heart print by Carters for $13.97. These prices are not considering shipping costs, which you would need to pay at every one of those stores listed above with the exception of Walmart's ship to store option.
I would grab these sheets now. I do not like doing laundry in the middle of the night. You will thank me when it is the third time you have to change that sheet in the middle of the night and you have an extra.
(Expiry: Unknown)