Save 50% On The Fujifilm EF20 TTL Flash Was $200 | Now $98 @ Walmart.ca (Expired)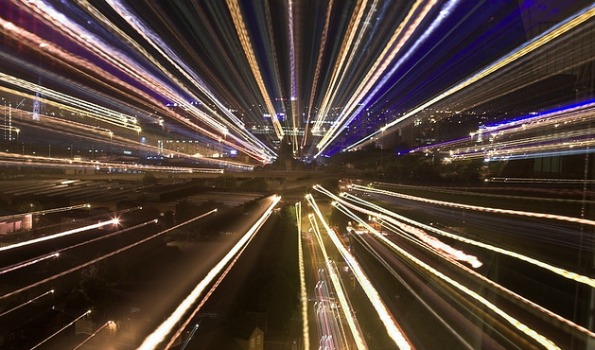 Photography lovers can save 50% on the The Fujifilm EF20 TTL Flash. This flash was $200 but is now only $98 @ Walmart.ca. Free shipping with no minimum is included with all orders at Walmart Canada.
I have often considered upgrading my photography equipment to the next level. I currently have a glorified point and shoot that is a step above an iPhone. I like to take pictures of the snow, my garden, my kid and all of the other fun adventures we have as a family traveling. I find that in the wintertime I can never have enough light inside for my pictures. My living room has currently five different light sources to attempt to curb this issue so I do not miss memories.  I still end up with a few dark pictures.
Maybe it is time I invest in something a little more efficient. Check out the Fujifilm EF20 TTL Flash that was $200 and is now only $98. This flash has a neat little design that allows it to fold back into itself. The description mentions that it fits easily into a pocket. I know I am no pro, so a beginner slim fit flash is a good option for me. This flash is powered from 2 AA batteries and has a recharge time of four seconds. While not instant, that is a quick turnaround to ensure you do not miss the shot.
This flash is compatible with the following camera models. The list is pretty long!:
FinePix SL280
SL240
SL1000
HS30EXR
HS25EXR
HS20EXR
HS35EXR
HS50EXR
X10
X20
X-M1
X-E1
X-Pro-1
X100
X100S
Checking around the web at the competitor's prices, this flash is a great deal. Whether you are buying from a bigger retailer or a retailer that tailors to photographers, Walmart has the winning price with this flash.
$174 @ Amazon.ca
$179 @ Camera Canada
$189 @ Aden Camera
$199 @ The Source
Reviews are good everywhere I price checked this flash. Most people are rating it five stars and say it is perfect for the beginner or intermediate photographer on the go. Here is one reviewer on Walmart.ca who seems pretty happy.

If you are considering a flash for your Fuji Camera, or considering buying one of the Fuji cameras on the list, I would grab this flash. It is so useful to have a little extra light when you need it. I hate when I miss the shot because it was just too dark. In addition, with the small size of this flash you do not need to reconsider your whole camera bag setup. The flash can just slip right in your pocket and your camera can go around your neck.
Bargainmoosers, are there any photography accessories you have been eyeing?
(Image Credit: CovLtwt)
(Expiry: Unknown)