Sammydress Fashion Accessories from $0.55 & Free Canadian Shipping!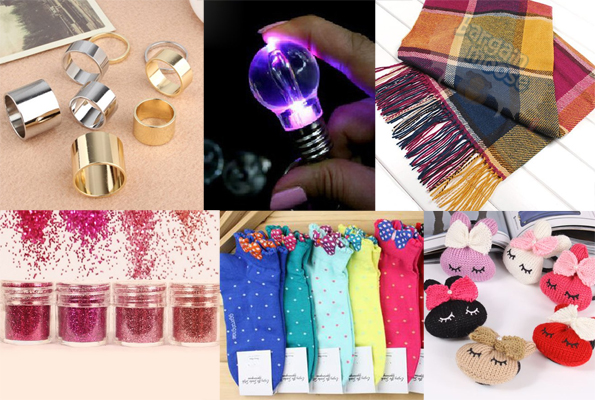 Last year, in this post I introduced you guys to a little store called Sammydress. They're a US based site which sell a huge range of fashion and accessory items. Plus, they've got a dedicated section chocked full of items which all come with free shipping to Canada!
If you click the above link, you'll see all the free shipping items, priced from lowest to highest. My headliner mentions accessories from $0.55 with free shipping. That refers to the lowest priced item in the free shipping section – this Ox Horn Shaped Plastic Deep Pink Nail Brush which is priced at $0.55. So cheap!
You might be pleased to hear that Sammy Dress have also given us an exclusive coupon code to share with the Moosers for an extra 10% discount off many items on site. Here are the details:
Coupon Code: bargainmoose
Discount: Extra 10% off (excluding clearance)
Expires: 31st December 2015
Now, in the free shipping section, they show many items – some are clearance and some are not. The above coupon code doesn't apply to clearance items, but will apply to many items that aren't marked as clearance. Just apply it in your cart and you might see an extra discount appear. For example, these Nail Art DIY 3D Decorations are priced at $1.20 with free shipping, and they drop to only $1.08 when you add the coupon code.
Accessory Examples
In the free shipping section, there is a plethora of different types of items; everything from hair weaves to hats. Here are a few ideas, which I've pictured above:
Customs & Duties
Most savvy shoppers are already well aware that any order of $20 or more may be subject to potential duties and customs when entering Canada. These are your responsibility, so keep that in mind when you are ordering. If you see lots of small items that you like, just make sure you place separate orders – it's free shipping anyway. Be savvy!
Have You Bought?
Did anyone buy from Sammydress the last time I posted? What did you get and how was the service? Let me know!
(Exclusive code expires: 31st December 2015, free shipping items ongoing)