RW&Co. Canada: Free Shipping On All Orders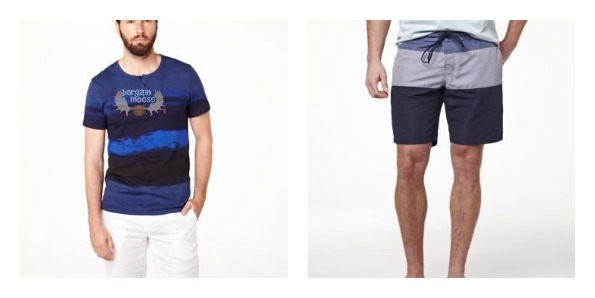 Today only, order whatever your big heart desires from RW&Co. and save the shipping costs. There are no minimum orders, so go ahead and get that item you've been eying up on sale. Shipping is usually a flat rate of $4.95, so you are saving $5 here.
While you're at it, you should check out the 50% off sale RW & Co. also has going on. I see a number of sweet deals available for this sale. Check out this sleeveless shadow striped top, which is only $9.95 in Heather Blue or white, with a regular price of $25.50. Take out your $10 bill (figuratively), plop it down for this top and be on your merry way.
I'm so loving this "My little black/white tee" t-shirt. It is the perfect wear on a casual day with pretty much everything. I think I'd like to get one black and one white. These are now only $14.95 with a regular price of $25.50, so basically two for $30.
The men's slim fit dress shirts are great for with a suit or with jeans. Both would look great. While most colours are $69 (the black looks so sharp), the sherbert is $24.95. Live a little and get some colour into your outfits while saving $45!
Get over 50% off these dark camo print shorts, which look tailored and sexy on any man who dares wear them. You'll get them for $24.95 instead of $59. The vintage indigo is a flattering colour and the belt is included.
Reading through tweets on Twitter, I've learned that free shipping is so important to people, which I totally agree with. I love when companies do these free shipping deals, even if they are for one day only. Pairing a hot deal found in the clearance section with free shipping is like winning a mini lottery.
(Expiry: 24th June 2014)