ROXX Skullz Game Was $18 Now $5 @ Walmart (EXPIRED)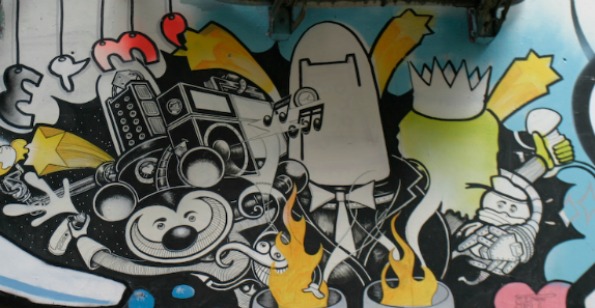 Holiday time means family game nights! ROXX Skullz Game Was $18 Now $5 @Walmart.ca.  Shipping is free with no minimum at Walmart.
The first thing to know about this ROXX Skullz game is this is an active game. You are going to want to clear a spot on the floor to play this game. With this ROXX Skullz game 2-6 players are playing head to head. You will enjoy learning new TRIXX while you collect ROXX pieces. There is also an option to play freestyle and practice TRIXX on the cards or come up with your own new TRIXX. The TRIXX goals usually include flipping or sliding your ROXX into a target.
The set comes with:
6 target cups
Game mat
6 Roxx
6 Trixx cards
Instructions
Collectors Checklist to collect all the styles of ROXX
I think the real winning point with this game is the freestyle practice. I can imagine kids having fun challenging each other to flip or slide their pieces a certain way. "No Ben you have to avoid the number 5 and land your ROXX into the red cup only." Now the rules have changed let's aim for the green cup now. I like making up the rules to the game as I go along. I also like that it requires a little bit of creativity to come up with new rules once you have gotten the hand of the TRIXX included with the set.
Another great bonus to this game is it does not include any batteries at all. We will be noisy enough in our house as we practice shooting and sliding. Ka-bam! I just landed my ROXX in the red target again. Sometime it is nice to step away from the electronic games for a bit and play a game that everyone gets involved in. I see this game as a huge hit at a sleepover, family game night or even a birthday party.
The ROXX themselves are collectible. Each one comes with its own unique artwork on the piece. If your kid or family really gets into this game, I can see how it would be fun to trade the pieces back and forth. Make sure my set comes with a piece that has a skull with a star on it and I will be sure to win. No the lightening piece does not come with a special power except for my own super flipping powers when I crush you playing this game. You can see the game in action at this video from Time to Play Magazine.
For the same game at Sears you'll pay $13.49. Amazon must think this game is gold because they want to charge you $34.40 for the same game. Pick this one up at Walmart.
Image Credit: John Barker
(Expiry: Unknown)