Roku 3 Streaming Media Player Was $110 | Now $60 & Free Shipping @ Shop.ca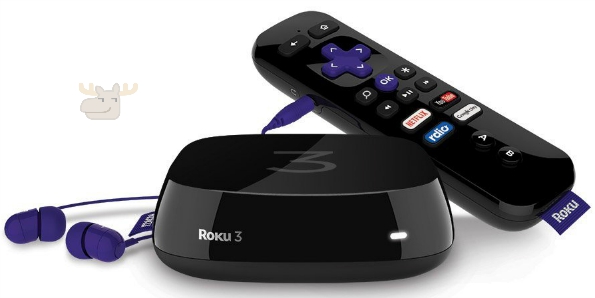 At Shop.ca, the Roku 3 Streaming Media Player was $109.99 and is now on sale for just $99.99. Now, we have that wonderful exclusive coupon code MOOSE40OFF100AUGUST for an extra $40 off your order but you will need a filler item to reach $100. Use a smaller filler item, and your Roku 3 comes down to just $59.99 with free shipping.
I recommend adding on this Epic Blend Hemp Lip Balm in assorted flavours for $3.99 just to top up your cart. The Roku 3 is a very popular electronic toy that lets you stream around 1,400 channels directly to your television for endless entertainment. The media player can handle full HD content and deliver it at lightning speed to your computer. Enjoy access to Netflix, YouTube, NHL, Cineplex, Radio, Google Play, Crackle, Sky News, and other entertainment providers. Essentially, this device is LOADED for home entertainment. One reviewer said:
The Roku is even better than expected and streaming channel selection - while not perfect yet will soon be incredible. Having the instant Netflix and Youtube buttons on the Roku remote are great as we find we are doing most of our TV watching on those two channels alone. We are almost ready to dump our cable provider altogether.
I price compared the Roku 3 with other online retailers and I can promise you that you are receiving an amazing deal at Shop.ca. The Roku 3 retails for:
$109.99 @ Best Buy Canada
$109.88 @ Amazon Canada
$99.99 @ London Drugs Canada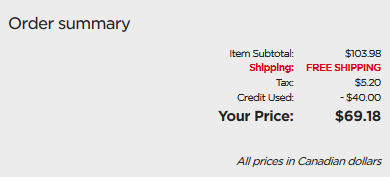 There are two ways to control this unit. First: you can use the included built-in motion control remote, which comes in very handy for playing games. Secondly, you can control the Roku 3 via a smartphone app that you can easily download onto your phone.
Your Roku three with connect to your wireless or wired router as it has both dual-band wireless and an Ethernet port. The USB and microSD slots let you play your personal media directly from the device.
The Roku 3 comes with a set of headphones for listening privately and the Roku 3 has a headphone jack so you do not always have to share your media with everyone in the house. There is also an HDMI out jack.
(Expiry: Unknown)