RCA 3.2 Cubic Foot Fridge Was $158 | Now $99.88 & Free Shipping @ Walmart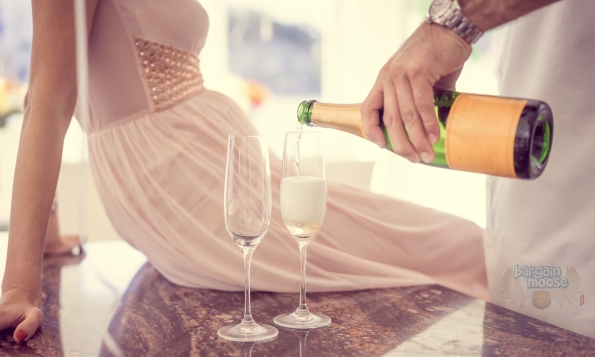 Back to school time is upon us and many university and college students will be moving into shared accommodations for this coming school year. When sharing accommodations with others, it is often ideal to be as self-sufficient as possible. This RCA 3.2 Cubic Foot Fridge is on sale form $158 down to just $99.88 with free shipping from Walmart Canada.
I decided to just price compare that cheapest 3.2 cubic foot fridges at a bunch of online retailers. Here is what I found for fridges from various brands of the same size:
$179 @ Home Depot
$179.99 @ Sears Canada
$129.98 @ Amazon Canada
$149.99 @ Best Buy Canada
$127.50 @ Lowes Canada (OOS)
At Amazon Canada, there is a Danby fridge on sale for $129.98 but the actual RCA 3.2 cubic foot fridges cost $199.99 there. Walmart Canada also has a bunch of other bar fridges of this size on sale, but the next best price is $129.
Bar fridges are brilliant. They are extremely useful when you are sharing living accommodations with someone else as they are compact and can fit in your bedroom. In addition, they are great for family rec-rooms where beverages and snacks can be stored. They are a 'bar fridge' thus they work well tucked beside your own home bar or plugged in out on the patio for quick access to cold drinks.
If you have an aging relative, then a bar fridge might be just what they need. My grandma went into a lodge as she could no longer cook for herself, but we made sure she had a bar fridge for drinks, a few snacks, and her insulin. It certainly beat her going down to the dining room every time she was peckish.
One reviewer said:
keeps beverages cold! am happy so far what more can I say?
It seems to do the job well though there has been the odd lemon in the bunch as you can tell from reviews. However, the reviewers are overall quite complementary. Given that I cannot find this size of bar fridge anywhere else for under $100 and, indeed, I find units half the size for more... I figured this was a nice deal.
(Expiry: Unknown)