Pur Minerals: Pur Romance Kit $50 ($129 Value)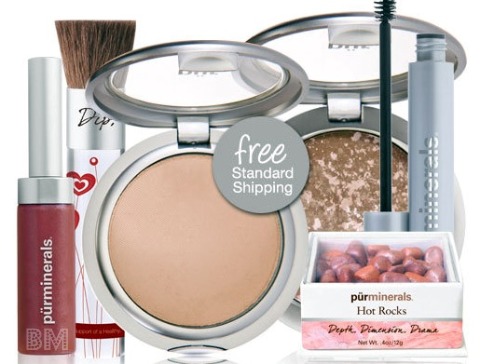 Pur Minerals is a company well known for high quality cosmetic products that are not tested on animals. For Valentine's Day they are offering a Pur Romance Kit for $50, and that includes free shipping, that is valued at $129. The kit consists of the following products: 4-in-1 Pressed Mineral Makeup shade, Universal Marble Powder in Bronze, Rose Zircon Pout Plumping Lip Gloss, Triple Impact Mascara, Pür Purpose Chisel Brush and Hot Rocks.
Just yesterday I received my sample pack of Pur Minerals and so far I am enjoying it. The 4-in-1 pressed powder feels so soft and natural on my face and the marble powder in rose is amazing for everything. I also have the mineral glow, which gives a real natural look to the makeup. The chisel brush is pretty good, great size for traveling and nice weight. I am very happy so far, just need to get use to how much I need (which is fairly little) and get use to applying powder instead of liquid.
All prices in USD, package delivered via Fedex. No duty.