Point Zero Canada: Men's Ultralight Vest Was $66 | Now $33 & Exclusive Free Shipping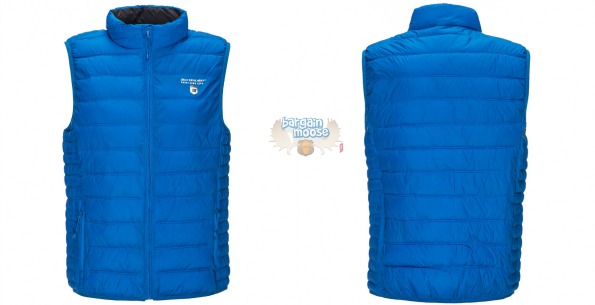 With the "warmer" temperatures making their way into March, you'll want to shed your heavy layers and replace them with something lighter. Check out this packable ultralight vest from Point Zero. Regularly $66, it is now half price at $33. You can also use our exclusive coupon code MOOSESHIPPING to get your order shipping for free without meeting the $75 minimum.
This vest would be great if you are planning to head south over March break. You don't want to pack a heavy winter coat in your bag that will take up a ton of room, but you'll want something to throw on when you get back to Canada. Trust me on this one. Once on my way to Jamaica in January I left my winter coat in my vehicle, but I didn't know I had to shuttle to another part of the terminal via a bus that was not really heated. I froze my butt off. A vest similar to this would have kept me a little warmer. You just never know when you need that extra layer, even in the warm south.
Why it is great to take with you as well is that it is "packable", which means it folds up really small and nice! Even still, it is insulated and water-resistant and meant to keep you warm and dry when you need it to.
I like the look of this vest and I think I'm going to get it for my husband. He likes to layer and keep warm and would probably wear this throughout May and even some summer nights.
There are four colour choices - black with a charcoal interior, charcoal with a red interior, red with a navy interior and royal with a charcoal interior. Each has at least most sizes still available, but a few sizes are sold out on the more popular colours.
I couldn't find this vest at any of the stores that sell Point Zero, but $33 and free shipping sounds like a great deal to me on a quality brand like Point Zero.
(Expiry: Unknown)