Ojon Coupon Code: Free Shipping & Free Gifts on any Order!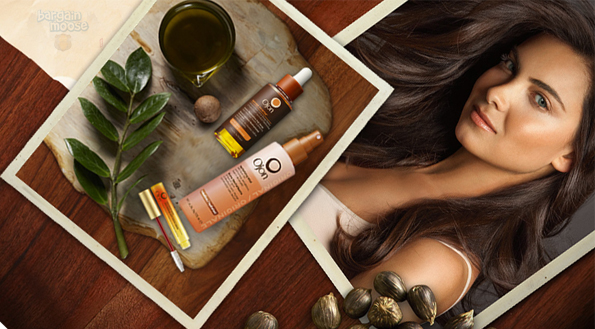 This weekend in their email newsletter, Ojon.com sent out a coupon code which gives you totally free shipping with no minimum spend on ANY order! While that in and of itself is pretty sweet, they're also throwing in a few freebies as well. Here are all the details:
Click here to use the Ojon coupon code online now
Coupon Code: SUMMER
Discount: Free shipping & free gifts
Expires: 9th July 2014
When you apply the above coupon code to your shopping cart, you will also get a free travel size rare blend Infusion Shampoo and a rare blend Deep Conditioner too. As you're checking out, there's also the option to choose a third free sample. For example, the rare blend oil Total Hair Therapy is one that you can throw in your cart.
One of the products that Ojon is hyping on their site just now is the Summer Essentials Kit for $55 which consists of the following:
175ml dry recovery Revitalizing Moisture Mist
25ml damage reverse Instant Restorative Hair Serum
11ml Rare Blend Tamer
This sounds exactly what I need to tame my hair this summer!
Canadian shipping fees are between $8 and $13 depending on your product value, so it's a great saving when you use the coupon code. I especially like that there's no minimum spend, so if there are any low value products that you are interested in trying, this is a good opportunity to do so.
When I hit up the Ojon site, it let me select Canada as my location. However, when checking out the shipping page and help files, it doesn't say anything about customs and duties, or where the orders actually ship from. I'm slightly concerned that they ship from the US but it's really not clear on site. If you have ordered from us before and have any more info, feel free to leave a comment below please!