Newegg: iOttie 2-Port USB Car Charger Was $30 | Now $13 & Free Shipping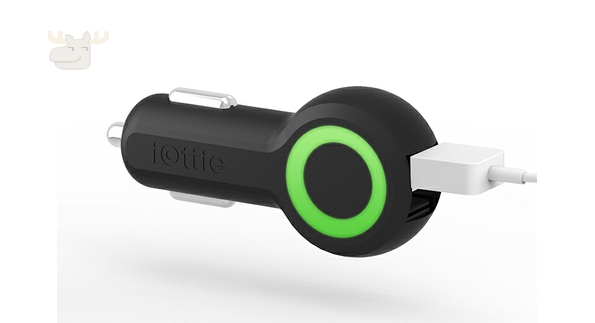 There are a few electronic accessories that everyone needs: a portable battery, a multi-USB wall charger, and a USB car charger that plugs into the socket in your cart. Currently, Newegg.ca has discounted the iOttie CHCRIO101BK RapidVOLT Dual Port USB Car Charger (black) from $29.99 down to $19.99. Use coupon code 0901CABDS02 for an extra $7 off, bringing your car charger down to just $12.99. This handy little dual USB car charger will also receive free shipping.
I price compared this unit with Amazon Canada where it currently retails for $19.28. While you can find really cheap USB car chargers with low voltages, I highly recommend going with a quality brand name like this with 5W output. I purchased one of those cheap units and the charger cuts in and out all the time because it is poorly made. Also, it can barely charge fast enough to keep up with the power required for a phone call. Trust me: get yourself a good unit like this instead.
This charger is one powerful little unit. It offers 5A/25W power to both ports, which means that each port is charging at 2.5A/12.5W. That is strong enough for tablets that require 2.1A to charge properly. This will also charge phones at a wicked speed!
There is an ambient green LED light to indicate power. This iOttie USB Charger features SmartCharge Technology that will stop your phone from charging when the battery is full. The USB charger for your car will work with all smartphones and tablet. You merely need to provide your own cable.
One reviewer said:
First charger I've ever owned that not only keeps my smartphone charged while using the GPS option, but recharges it at the same time! Also has another outlet that puts out just as much power. I've yet to see one that has any outlets that put out 2.5mA, and out each usb port.
I have to agree, I have not seen a charger that puts out that kind of power before. Count me among the impressed! As my current car charger is giving me problems, I might just throw $13 at this USB car charger for peace of mind when I am traveling.
(Expiry: Unknown)